New Recycled Denim Trouser Braces with Strong Clips by MANDITTIONS
1 June 2023 | Admin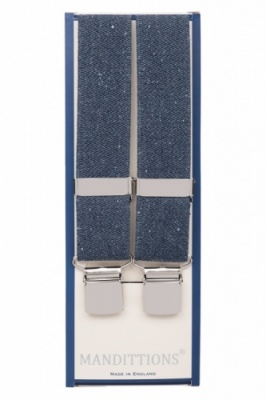 A New Range of Recycled Denim Braces for Trousers Added to our Collection at Mandittions®
Mandittions® proudly introduces our latest addition to the collection: a brand new line of trouser braces. The webbing used for these braces is constructed from a blend of RDenim and elastodiene. Each pair showcases a captivating tapestry of multiple flecks and tones, a delightful result of utilizing recycled denim yarn in their creation. Equipped with four robust, heavy-duty silver clips, these British-made braces offer unparalleled strength. Notably versatile, they are designed to suit the fashion needs of both men and women.
RDenim Braces Currently Available in 2 Colours
Perfect for a casual look, these braces are fully adjustable using the slide adjusters at the front allowing the wearer to alter the length of the braces to ensure a comfortable fit. They have four clips which clip securely onto the trouser waistband. Assorted sizes available up to 2XL extra long at 52 inches maximum. Available in 2 colours including sage green and denim blue. Sage Green RDenim Braces Available Here.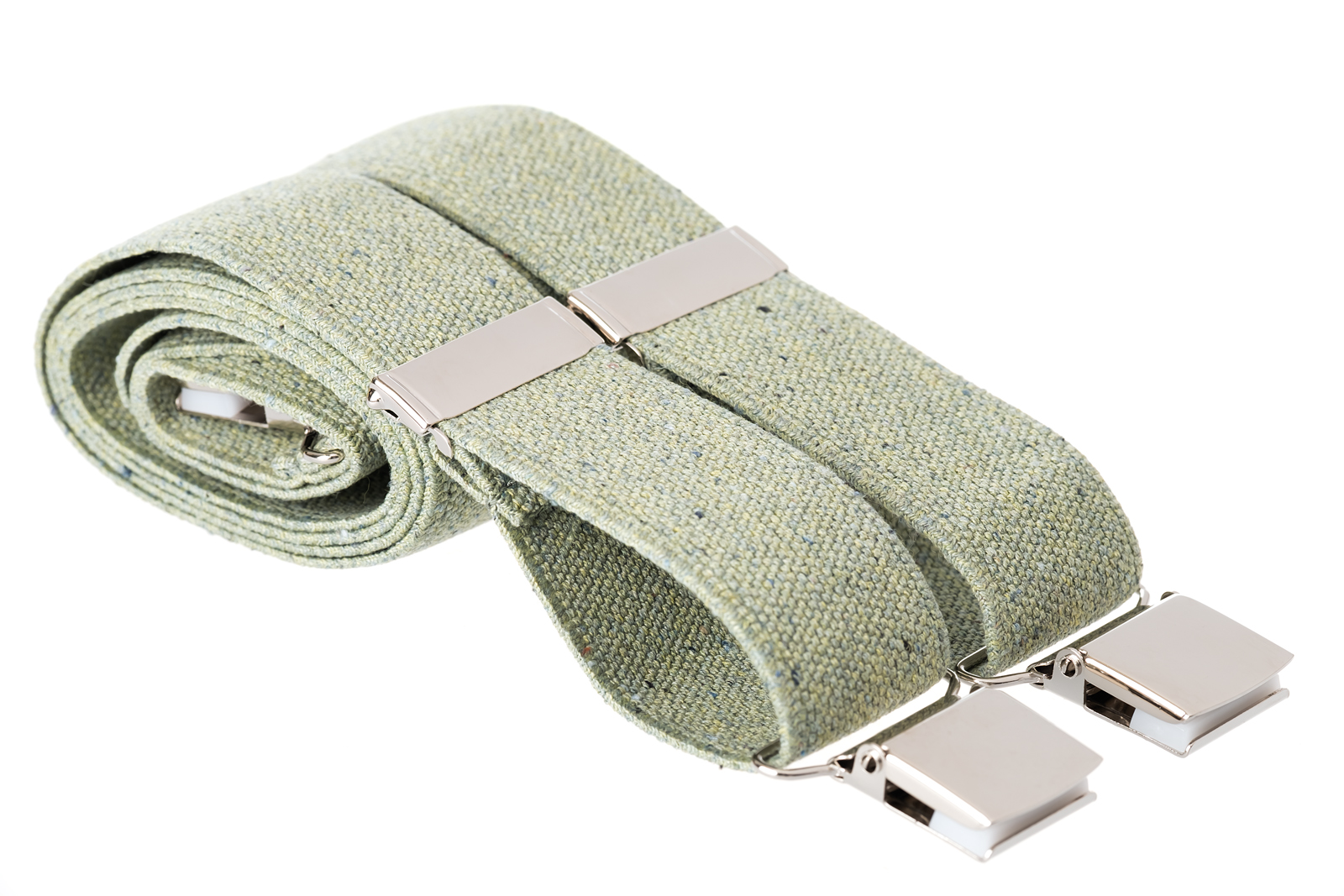 Denim Blue Recycled Denim Trouser Braces
Smart but casual these denim blue braces are the perfect accessory to wear with jeans. They are available in standard size, XL and XXL size, the latter measuring 52 inches maximum. Please refer to our guide on what size trouser braces do I need which explains how to measure yourself for braces if in doubt.