Our men's clip braces or clip suspenders are available in a wide range of colours, styles and sizes including black, white, red and pink braces.
Get that faultless fit with a pair of our quality clip on braces for men.
Our clip on braces for trousers are our most popular choice of men's braces. These trouser braces with clips feature three or four metal clips secured to each end of the braces which can be easily and comfortably fastened onto your trousers to keep them securely in place and looking smart throughout the day or evening.
Choose from our X back or Y back braces with clips. The former having 2 clips at the rear and the Y braces having just one clip. This one clip should be clipped on to the trouser waistband as close to the centre as possible.
We use extremely strong, high quality metal clips on all of our clip on trouser braces to ensure a good grip and we stock a selection of both silver or gold clip braces. Choose from our extensive range of colours and designs, from plain to patterned to novelty braces, all perfect for finishing off that suit with a dashing splash of personality.
We sell over 100 different styles of clip on trouser braces for adults. If you think about it people of all shapes and sizes wear braces to hold up trousers. Therefore, the size of braces clip should be in proportion to the width of the braces elastic and also the strength of the elastic so that they are fit for the purpose. Our 25mm thin fashion braces are fitted with a slim plain clip. These also tend to be used as ladies braces for trousers.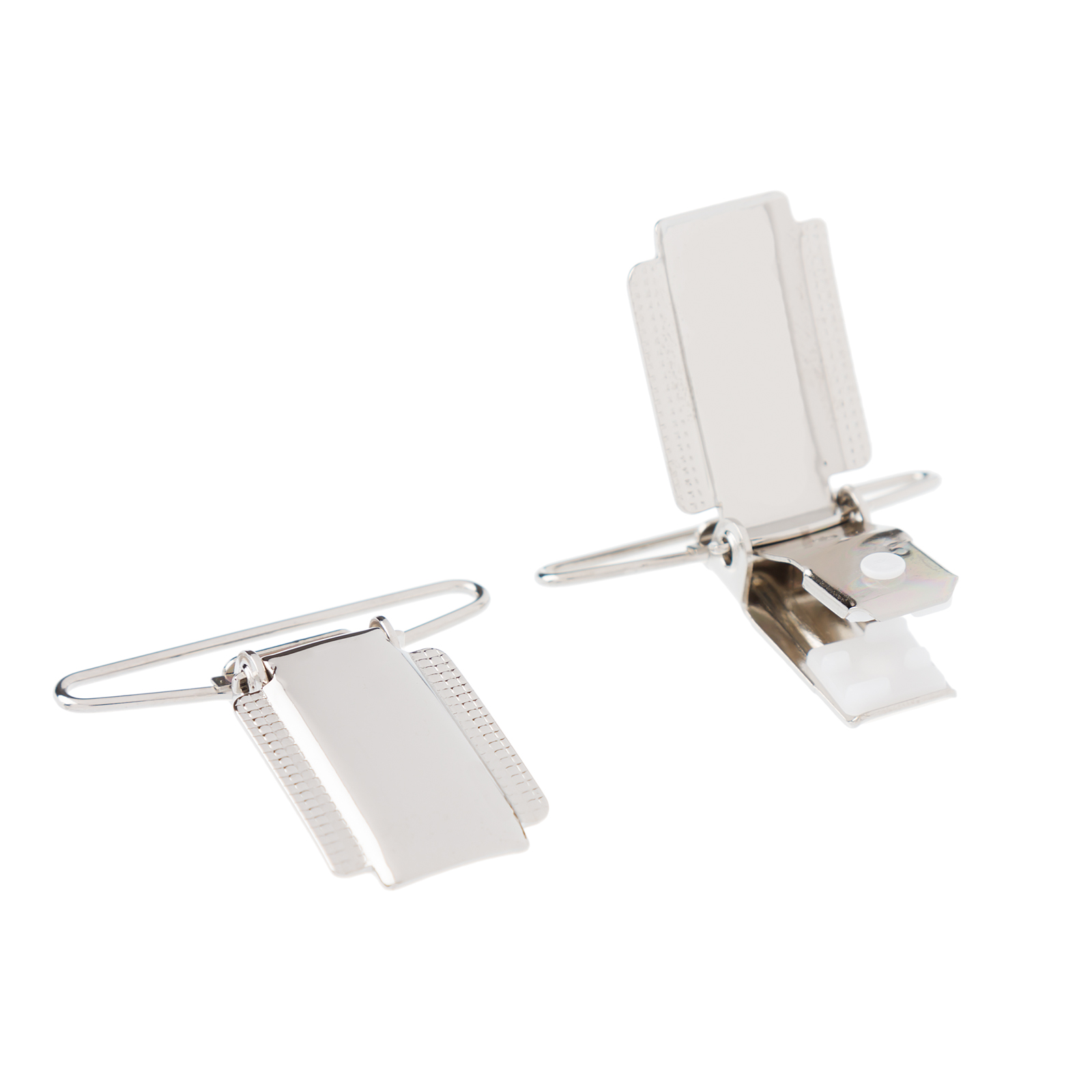 Alternatively, our 35mm wide suit braces take a slightly wider feather edged clip. Our stronger heavy-duty braces are fitted with our largest heavy duty braces clips which are very strong and therefore in proportion with this heavier elastic. This large clip measures approximately 1 inch square.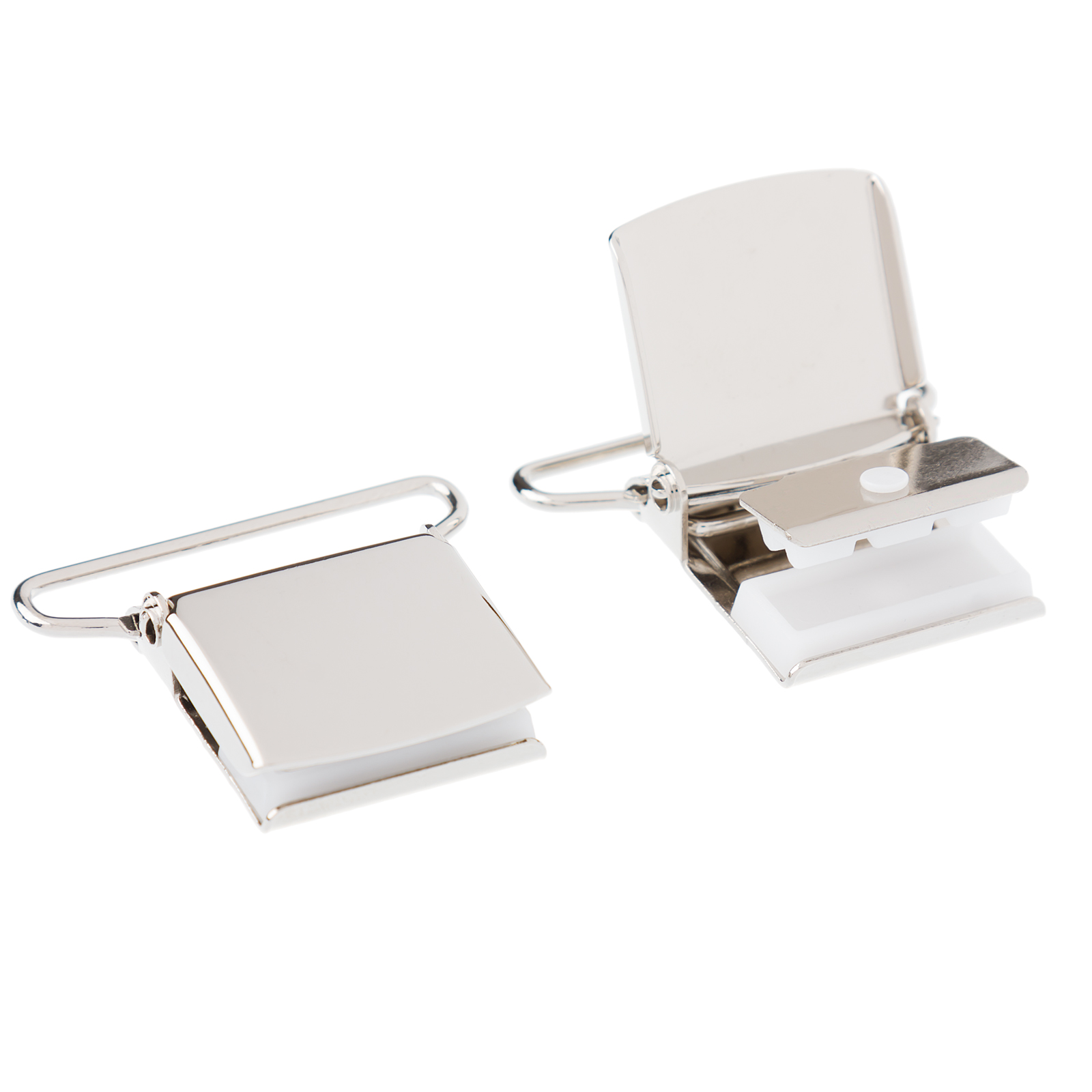 All of our clip on suspenders for men are presented in an acetate box, making them ideal as a gift for family, friends or that very special gent in your life.