Monday, 14 April 2014 | Admin
Purchase from our online store and share the details of your purchase on your own facebook timeline
Friday, 28 March 2014 | Admin
If upon buying a belt you have ever been left wondering why they vary so greatly in price, then the answer is simple, it massively depends upon the quality of the belt you buy. Whereas some belts are cheap and cheerful others, such as genuine leather belts are far more expensive. This is due to the quality of the natural leather material and the work involved in manufacturing the finished product.
1 Comment
Wednesday, 19 February 2014 |
Admin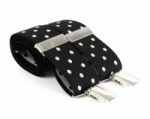 If you ever thought braces were just something your grandad wore Ďback in the day?í Think again! Braces are back in fashion and it looks like they are here to stay. Here we will provide a beginnerís guide to wearing menís braces, covering everything you need to know, from the different types to how to wear them with style.
Friday, 24 January 2014 | Admin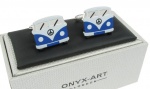 Hello and welcome to the Gents Shop blog! Here we will bring you information about our latest products and news about the latest trends in men's accessories. Valentine Gifts for Men is our first article. Find out what you can buy the man in your life.