Saturday, 19 January 2019 | Admin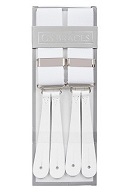 We are pleased to announce that we have this week added some new additions to our range of braces by increasing the number of XXL Extra Large sizes available. We now offer over 89 different types of these plus size braces in XXL and an increasing number of styles in 3XL.
Friday, 26 October 2018 | Admin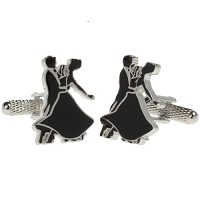 Over recent weeks it has been a delight to see so many trouser braces / suspenders being worn by this year's Strictly dancers. Strictly Braces – Gorgeous, Simply Gorgeous.
Tuesday, 28 August 2018 | Admin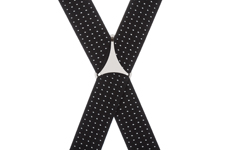 These are frequently asked questions with answers all about men's braces. Keep checking it as we will keep adding to the list.
Tuesday, 21 August 2018 | Admin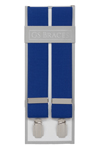 This guide helps you make informed choices about which mens braces to buy, particularly when choosing a pair of braces to wear or which to give as a gift.
Wednesday, 19 February 2014 | Admin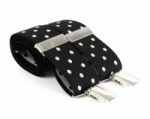 If you ever thought braces were just something your grandad wore Ďback in the day?í Think again! Braces are back in fashion and it looks like they are here to stay. Here we will provide a beginnerís guide to wearing menís braces, covering everything you need to know, from the different types to how to wear them with style.