Tuesday, 19 March 2019 | Admin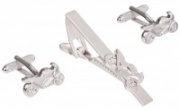 Securing a tie clip is not rocket science, but we are always surprised how many modern gents just are not getting it right. Here at Gents Shop, we have decided to break it down into five key steps so you can clue yourself up and wear that tie clip with confidence.
Wednesday, 19 February 2014 | Admin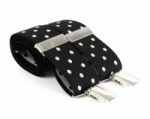 If you ever thought braces were just something your grandad wore Ďback in the day?í Think again! Braces are back in fashion and it looks like they are here to stay. Here we will provide a beginnerís guide to wearing menís braces, covering everything you need to know, from the different types to how to wear them with style.