28 October 2023 | Admin
A quick guide to assist you convert button sizes from the traditional ligne measurement unit to metric. This also gives advice as to how to measure a button easily.
12 August 2022 | Admin
A guide to how to attach braces to trousers – button on braces and clip on style.
1 Comment
14 June 2020 |
Admin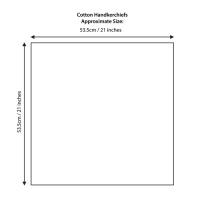 We have put together this handkerchief size guide to assist you if you are looking for a certain sized hankie. Why not take advantage our multi buy offers?
1 Comment
16 April 2020 |
Admin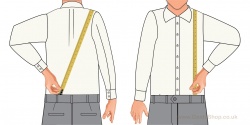 One of the questions we get asked frequently is - what size trouser braces do I need? This is a very important point to check before you buy any braces or suspenders for trousers from anywhere. You wouldn't buy any other clothing without checking it will fit so why do that with braces? As you'll see below we advise that you read on and then measure yourself before ordering.
21 January 2020 | Admin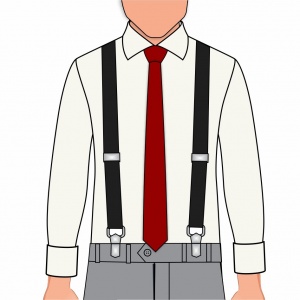 Is there a correct position for the slide adjuster to sit when wearing braces for suspenders for trousers? If you are new to wearing braces or if you've worn them for years and simply wonder why some people wear the sliders so high, this guide may answer those questions.