What Size Trouser Braces Do I Need?
1 Comment
16 April 2020 |
Admin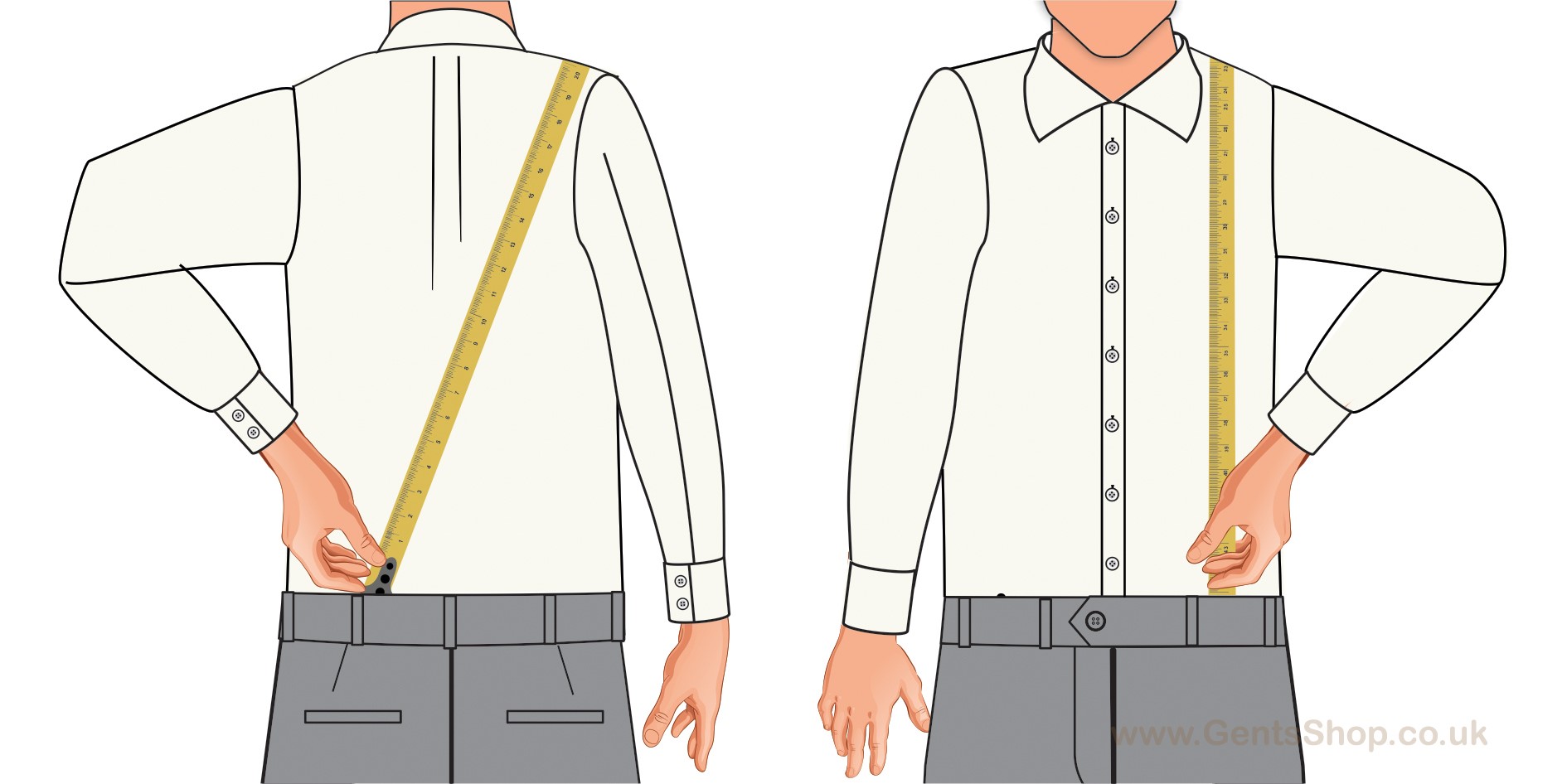 Mens Braces - A Size Guide
One of the most frequent questions we are asked here at Gents Shop is: What Size Braces Do I need?
It's a good question to ask as its important to order the correct size, so that your braces will be comfortable to wear and fit your body length and shape. Unlike some other retailers we do not offer a "one size fit" approach as everyone's size and build is different, instead we offer a full range of sizes tailored to you.
On the website we provide a generic sizing guide as you may be buying a pair of braces for someone else, but in this video we are going to show you how to measure yourself, so that you can order your exact size.
First though, we need to explain the sizing of Braces.
We measure Braces, tip to tip fully let out.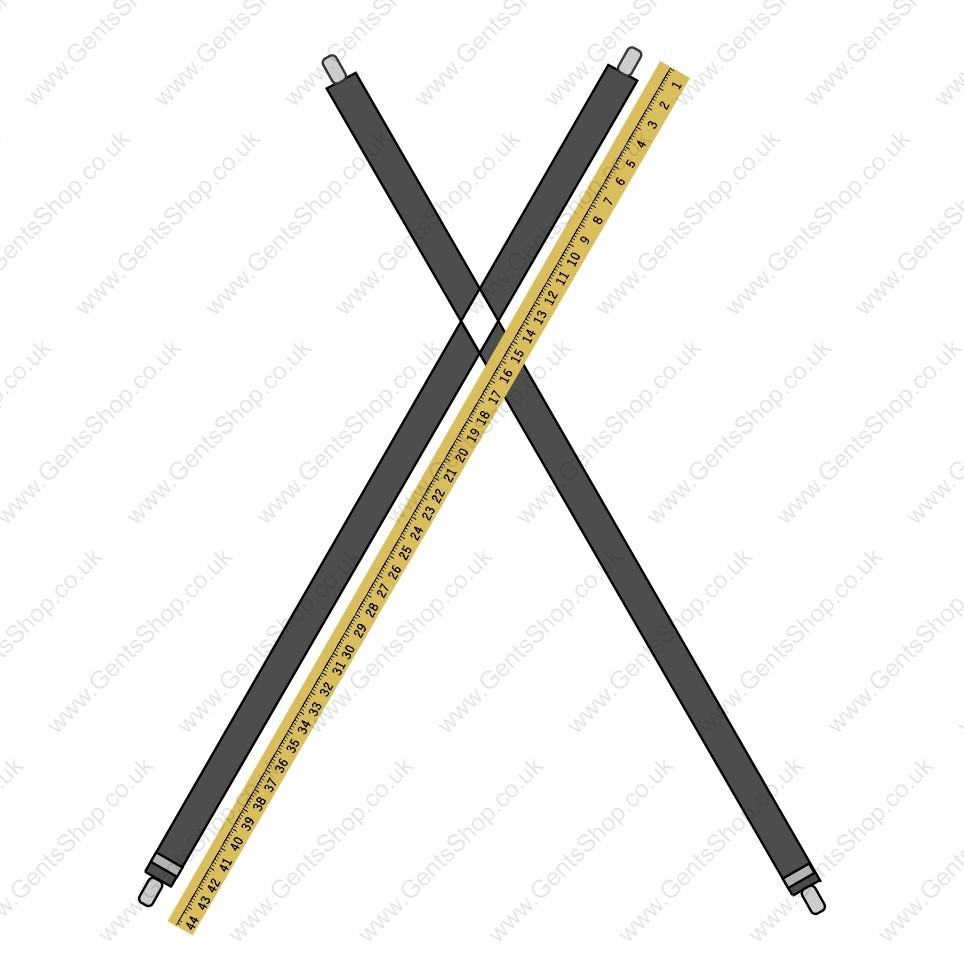 [ Click Image to Enlarge ]
This means the slide adjusters are as close to the clips as possible, making the braces fully extended and at their full length. A pair of 44-inch braces, should measure approximately 44 inches, tip to tip by this measurement.
So, let's start by showing you how to measure your own body for the ever-popular Clip on Braces, and in this instance, in the X Back style.
Firstly, ensure that your trousers are sitting comfortably on your waist in the position where you would normally wear them. Take a flexible tailor's tape. Hold the measure at the top of your trousers waistband at the back, taking it over your opposite shoulder and straight down at the front, to the top of trouser waistband.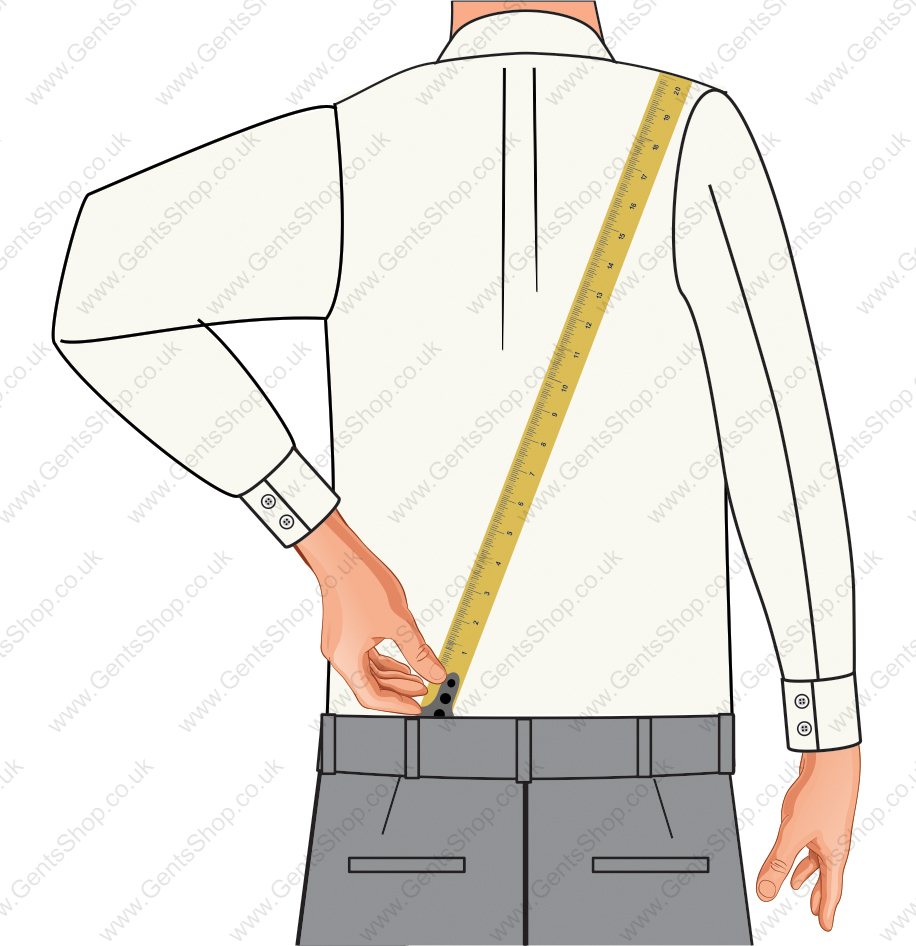 [ Click Image to Enlarge ]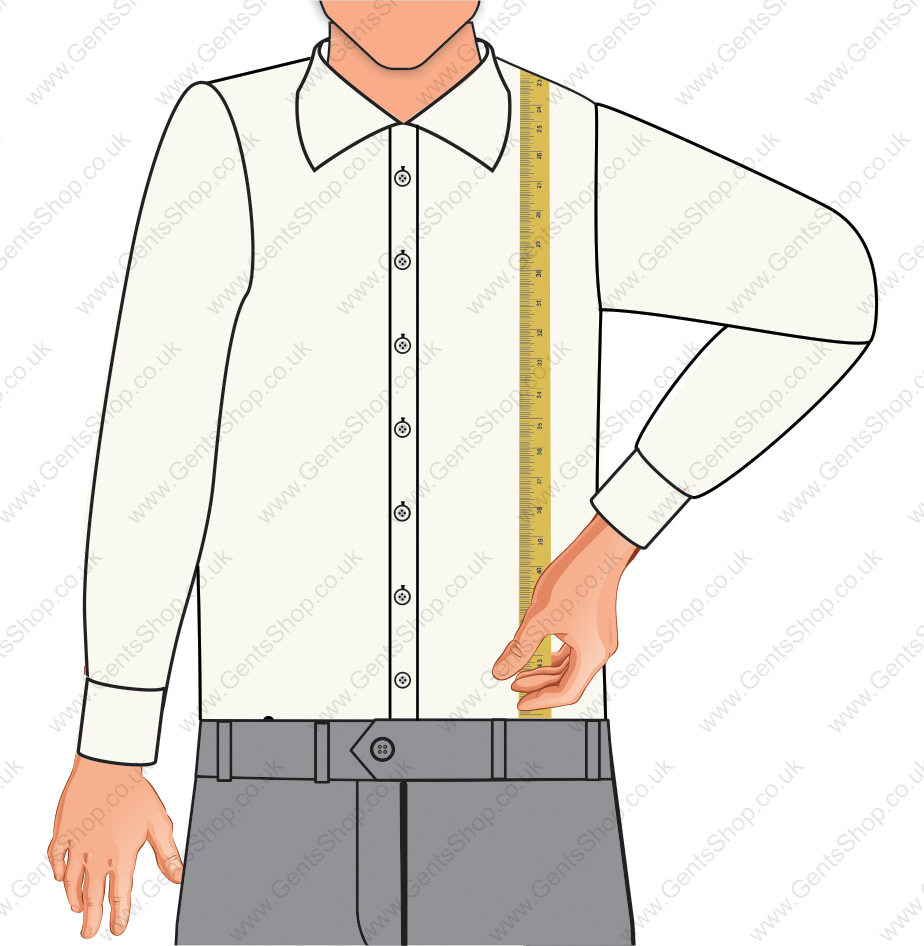 [ Click Image to Enlarge ]
This measurement is the length of braces that you will need.
If you don't have a flexible tailor's tape, a piece of string would work just as well and then measure this against a measuring tape.
It's important to remember that braces have slide adjusters on them, they can be adjusted to make braces shorter.
With this in mind, if the measurement was 42", you would need to order our Standard 44 inch Braces, but if the measurement was 45 Inches, you would need to order our XL 48 inch braces, and so on.
Although not strictly necessary for functionality of the braces you may wish to also consider from a fashion perspective the position of the slide adjusters, in terms of where you like to wear them.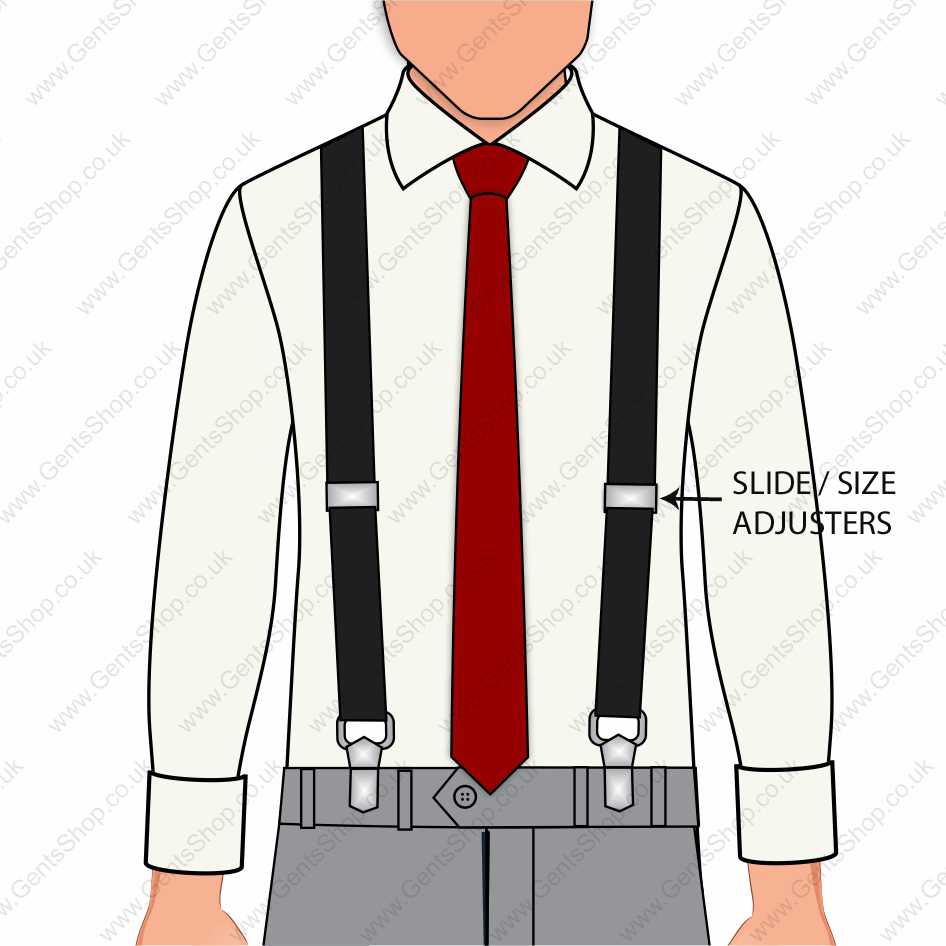 [ Click Image to Enlarge ]
If you measure say 44 inches and order 44-inch braces the slider adjuster will sit relatively close to your trouser waistband dependent on the elasticity of the braces, if however you would the adjusters to sit much higher on your body, then order the next size of braces up.
So that's it for X Back Clip on Braces, but if you want Y Back Clip on Braces then we must adjust the measurement process. It's slightly more difficult to exactly measure yourself and you may need some assistance with measuring.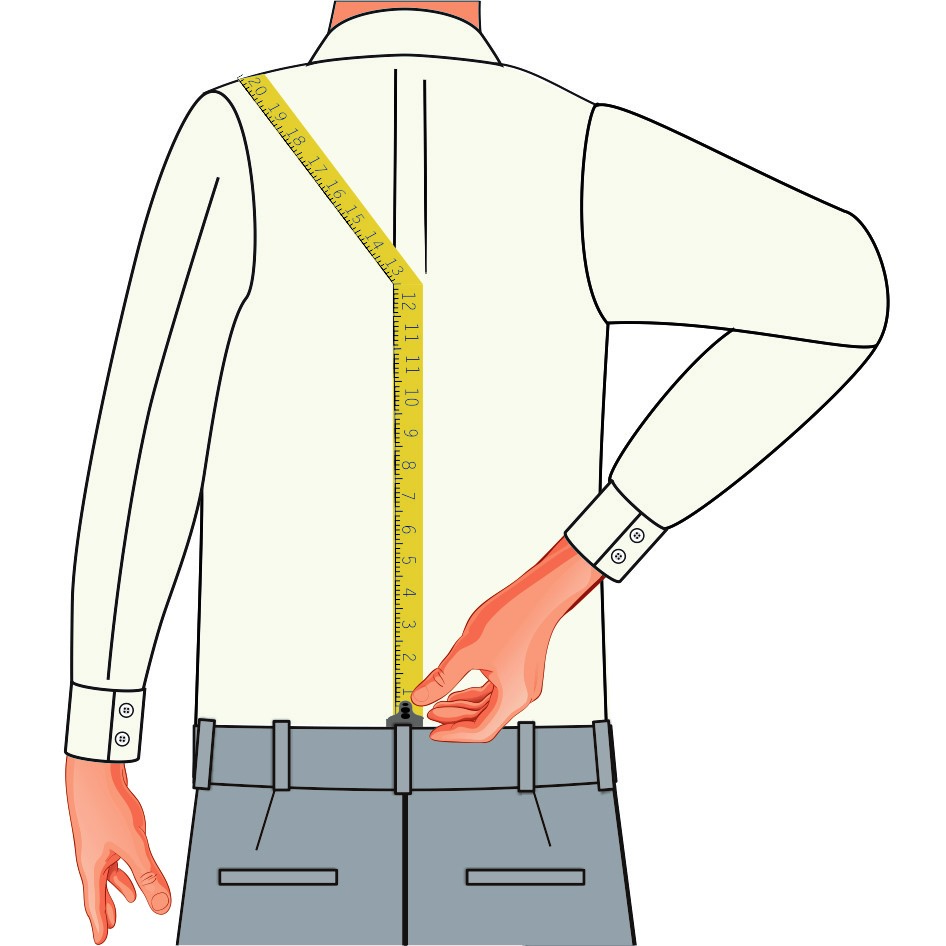 [ Click Image to Enlarge ]
Start at the back, with measurement taken from the top of the waistband in the centre of your trousers. Take the measure straight up your back and then diagonally over to your shoulder, you will form one side of a Y shape.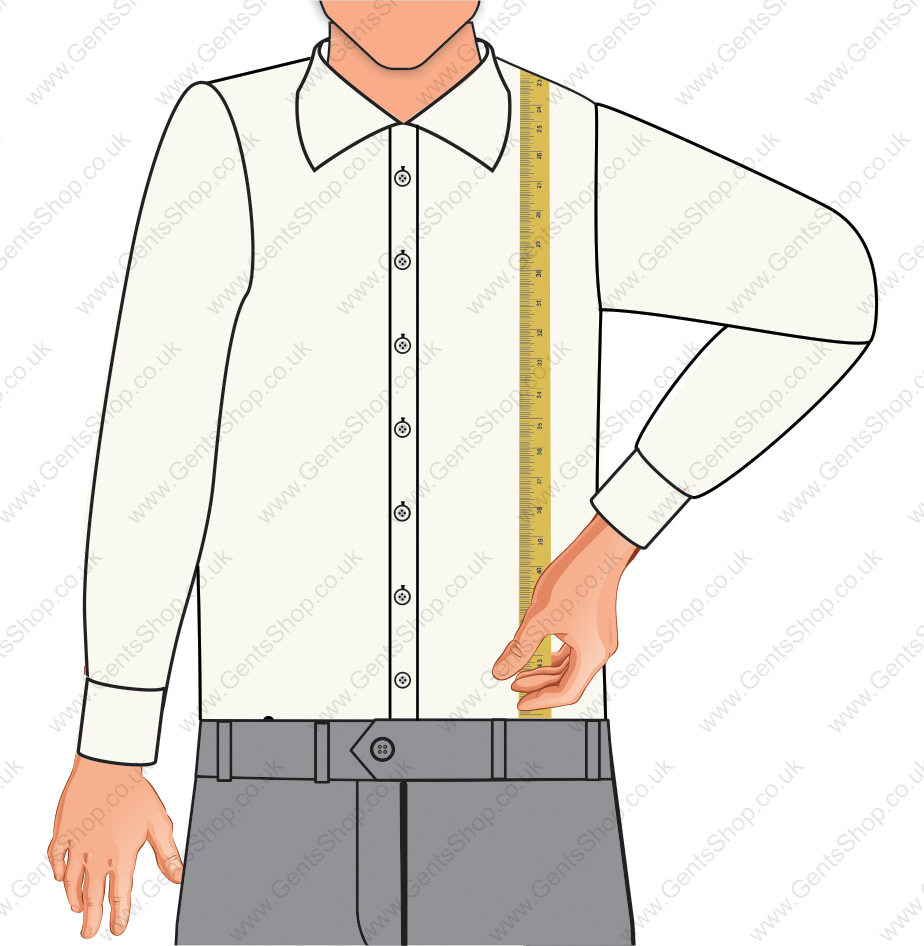 [ Click Image to Enlarge ]
From your shoulder go straight down your front to the top of your trouser waistband. This is the measurement and minimum size you should order
For Leather End Button braces be it, X or Y shaped, you should measure the same as Clip on Braces but instead of measuring from the top of your waistband, you measure from where the buttons are sewn in your trouser waistband. As the buttons are sewn lower in your trouser waistband you will likely need braces that are 1 - 2 inches longer than Clip on Braces.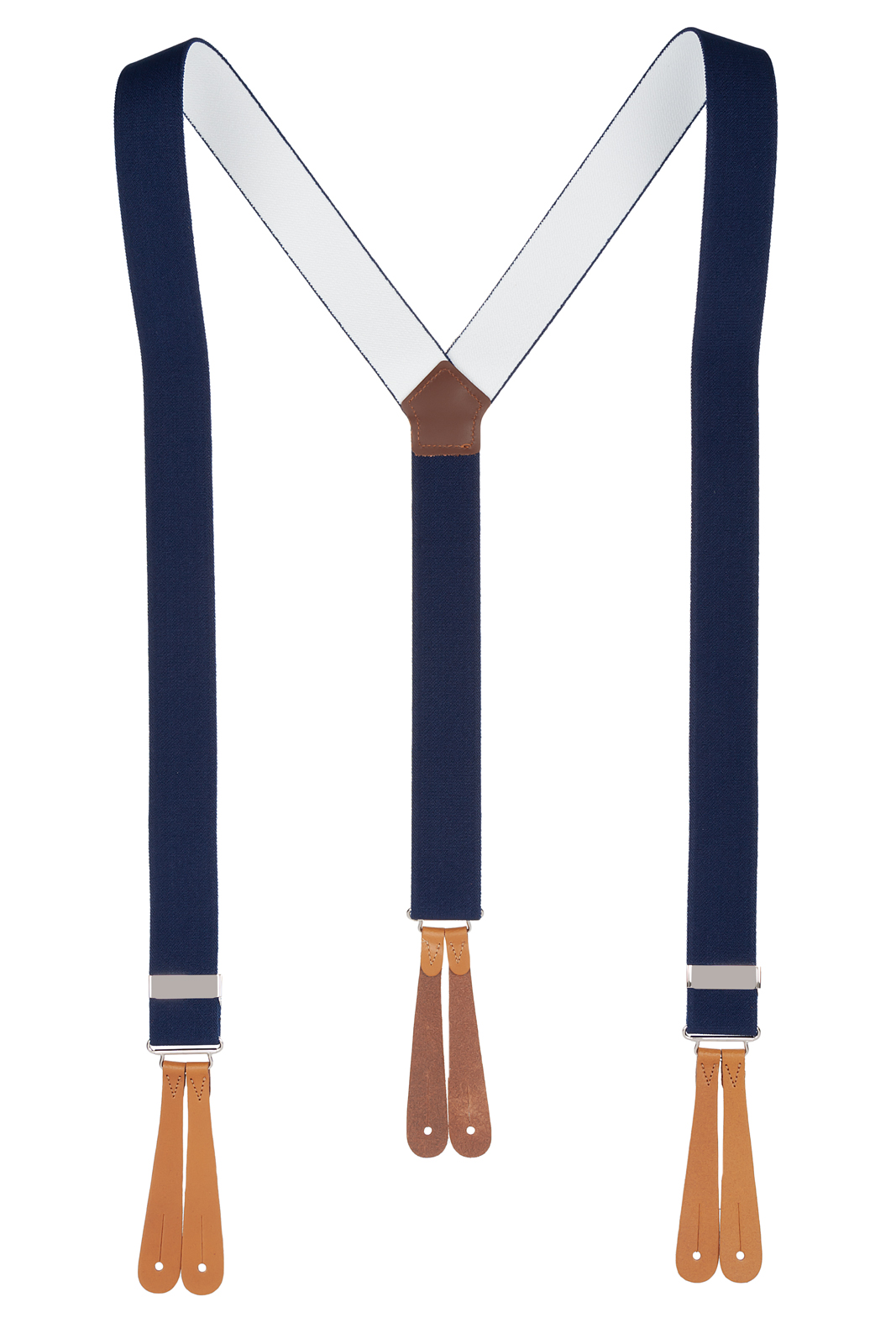 [ Click Image to Enlarge ]
We hope that this assist but please remember most braces are elastic and will stretch but if in doubt and between two sizes go for the larger size, you can always make them smaller.
If you have any question regarding our braces, please use our Contact Us form, we will do our very best to help you, or why not checkout our independent Customer Reviews to see what previous Customers say about GS Braces®.
Thanks for watching!
A Table Showing the Sizes and Lengths of Our Trouser Braces Suspenders by GS Braces at Gents Shop

| | |
| --- | --- |
| Maximum Length of Braces | |
| Standard - 44 Inches Long / 112cm | Generally suitable for a medium build person up to Large Jacket Size or up to approximately 5ft 10 inches tall. These are the most popular size braces and will fit the average person. |
| XL - 48 Inches Long / 122cm | Generally suitable for a person up to X Large Jacket Size or up to approximately 6ft 2 inches tall. |
| XXL - 52 inches Long / 132cm | Generally suitable for a person up to XX/XXX Large Jacket or a large build person and /or over 6ft 2 inches tall. |
| XXXL - 56 Inches Long / 142cm | Generally suitable for a person up to 4XL jacket or over 6ft 4inches tall and of a larger build. |
| XXXXL - 60 Inches Long / 152cm | Generally suitable for a person up to 6XL jacket or over 6ft 5 inches tall and of a larger build. |