What Size Trouser Braces Do I Need?
Tuesday, 12 November 2019 | Admin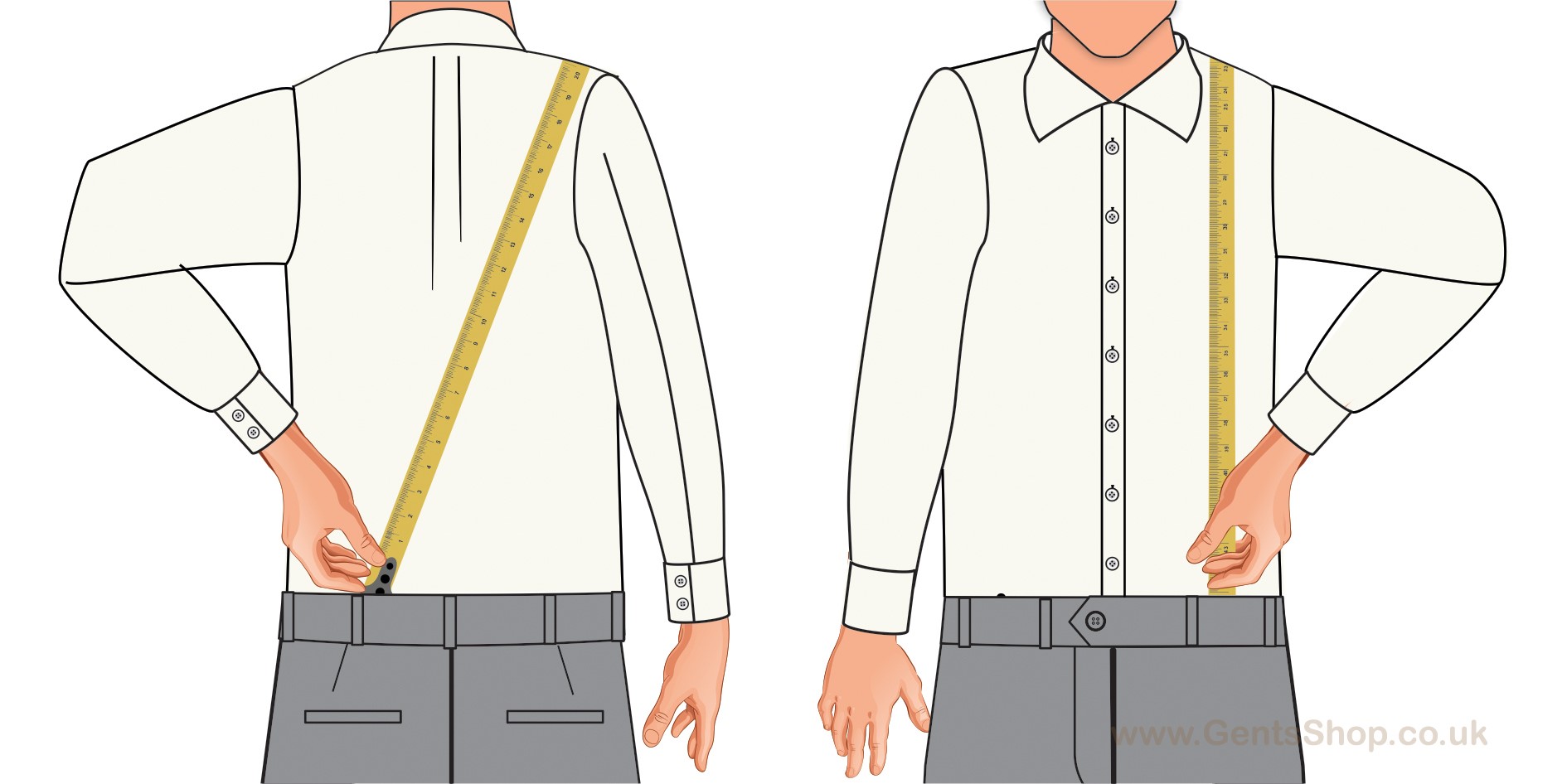 Mens Braces - A Size Guide
One of the questions we get asked frequently is - what size braces do I need? This is a very important aspect to check before you buy any braces from anywhere. You wouldn't buy any other clothing without checking it will fit so why do that with braces? You can probably get away without measuring if you are average weight and less than 5 feet 10 inches tall. However, if you are taller than that or of heavier build, we strongly advise that you read on and then measure yourself before ordering.
1. To measure yourself for trouser braces, it's easier perhaps if someone will assist you. Place a tailors tape measure or piece of string at the back of your trouser waistband at the point where you would attach the first clip. Run the tape measure or string up over the opposite shoulder as if following how the braces will lie. Then take the tape or string down to the front at the point where you would clip your braces to your waistband. Finally check what the measurement shows on the tape measure or measure the string against a ruler or rigid tape measure. If the tape measure says 46 inches this is the minimum length you should buy. 44 Inches in this case would not fit. Size 48 inch braces would fit and can be adjusted down using the slide adjusters. Remember slide adjusters will adjust braces shorter but will not make them longer. I hope the image above assists explain.
2. It's important to understand how the measurement of the actual braces is done. Lay the braces out on a flat surface and make sure the slide adjusters are as close to the clips as they can get making the braces fully extended at their full length. Then measure from clip to clip. A pair of 44 inch braces should measure approximately 44 inches by this measurement.
3. Before you buy a pair of trouser braces or suspenders one of the most important things to look for is information about the length of the braces in the packaging. Many cheaper manufacturers skimp on elastic and cut shorter lengths around 40 inches saying one fits all. These braces will certainly not fit most adults comfortably. You should buy trouser braces which fit your body length and body shape.
A Table Showing the Sizes and Lengths of Our Trouser Braces Suspenders by GS Braces at Gents Shop

| | |
| --- | --- |
| Maximum Length of Braces | |
| Standard - 44 Inches Long | Generally suitable for a medium build person up to Large Jacket Size or up to approximately 5ft 10 inches tall. These are the most popular size braces and will fit the average person. |
| XL - 48 Inches Long | Generally suitable for a person up to X Large Jacket Size or up to approximately 6ft 2 inches tall. |
| XXL - 52 inches Long | Generally suitable for a person up to XX/XXX Large Jacket or a large build person and /or over 6ft 4inches tall. |
| XXXL - 56 Inches Long | Generally suitable for a person up to 4XL jacket or over 6ft 4inches tall and of a larger build. |