Wedding Accessories For Men
29 May 2019 | Admin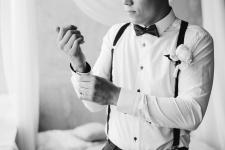 Wedding Accessories for Men
This years wedding season is fast approaching so we have created suggestions for essential wedding accessories for the groom, his best man, the groomsmen and other wedding attendants.
Wedding Trouser Braces for Men
Traditionally the groom should wear the same outfit as his best man and ushers or groomsmen, as well as the fathers or fathers in law of the couple, however, as the wedding groom, most want to wear something slightly different to make them stand out in the crowd. This may be a bow tie rather than a traditional tie or another suggestion could be that the groom wear button on braces for trousers and his best man and groomsmen wear the same colour elastic trouser braces but with a clip fastening. Please email us with any queries about your wedding trouser braces as we are happy to assist and make suggestions.
It is normally one of the best mans duties to shop for formal wear and coordinate other groomsmens purchases, so purchasing the trouser braces for the wedding online will ensure you get a matching look for all and correct size for each person in one easy purchase.
In summer the most popular coloured wedding braces for are pale pink braces, pale blue braces and light grey. All our wedding braces are available in a range of sizes right up to XXL 52 inches and XXXL 56 inches in the pink and light grey. If you are unsure if the colour is the right shade for your wedding, particularly if you are trying to match up with bridesmaid dresses or wedding colour themes then please email us and ask for a sample of the braces elastic.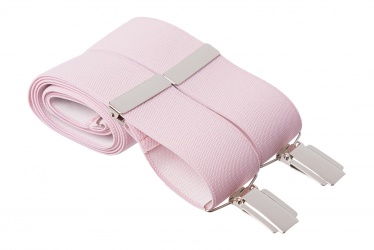 It may be that you have been invited as a guest to attend a summer wedding this year and are wondering what to wear. It is often best to go over dressed rather than under. If you don't often have opportunity to wear a suit and tie why not take this moment and choose some well-fitting braces suspenders with either button on leather ends or clips. These can be paired with a traditional tie, bow tie or even no tie! Both functional and decorative, trouser braces at weddings add colour and a certain quintessential look to your outfit. Camera ready and wedding outfit nailed you are then all set to enjoy the day.
Wedding Cufflinks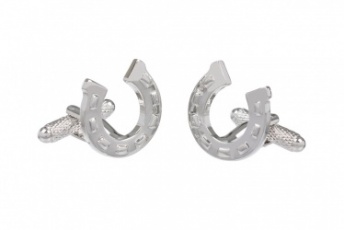 We have a huge range of wedding cufflinks to be worn with your wedding suits. On our wedding cufflink page and you will find cufflinks for not only the groom, best man, ushers and groomsmen but also the father of the bride, father of the groom etc. If you wish to buy custom cufflinks for the wedding, then a set of engraved wedding cufflinks may be your choice.
Personalised Wedding Cufflinks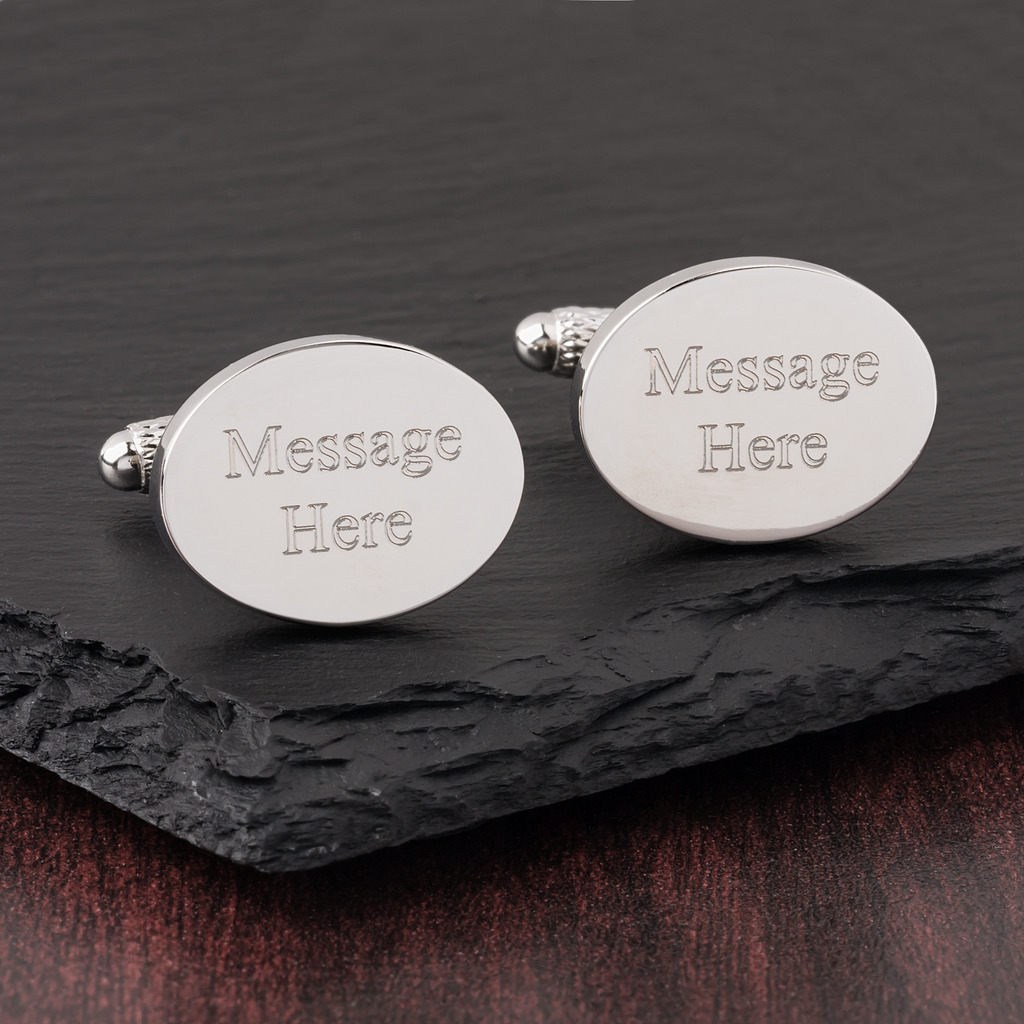 Our personalised wedding cufflinks make a great gift idea for the groom, best man and ushers. It's only appropriate to show your appreciation, and a thoughtful gift is a great way to do so. Choose the text you wish to have engraved on each cufflink, select the font and leave the rest to us. These engraved wedding cufflinks are then a practical gift which can be used on the day but a personalised thank you which can be treasured for ever by the recipient.
Wedding Tie Clip and Cufflink Gift Sets for the Groom Best Man and Ushers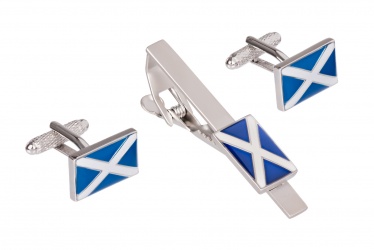 Add a novel touch with our wide selection of tie clip and cufflink gift sets. These cufflink and tie clip gift sets are beautifully presented in a black box and then in a velour style drawstring bag. You could choose the same set for all your best man, usher and groomsman gifts such as a Scottish Thistle, Welsh Dragon or Welsh Flag or why not choose a set which best matches their own personal interest such as rugby, football or cricket?