New X Back Men's Braces for Trousers Just Released
8 September 2019 | Admin
New X Back Mens Braces for Trousers just released by GS Braces
GS Braces are pleased to announce that we have just added lots of new designs to our range of trouser braces with X backs. Our braces are made in Britain using quality elastic webbing, real leather and strong clips. All our X back braces have a strong metal divider at the rear, no plastic and all are available in extra large sizes. Our braces are suitable for both men and women.
1. Blue and Pink Birdseye X Back Trouser Braces with Silver Clips
The first of our new range is our pink and blue braces in birdseye design with silver clips. This colourful blue and pink braces elastic is 35mm wide and has a soft satin sheen finish. They are available now from our online braces shop. The 4 metal silver clips provide a secure grip to the waistband of the trousers and the sliders adjusters allow the wearer to alter the length of the braces to ensure a comfortable fit. These birdseye trouser braces are also available in a mixed blue colour.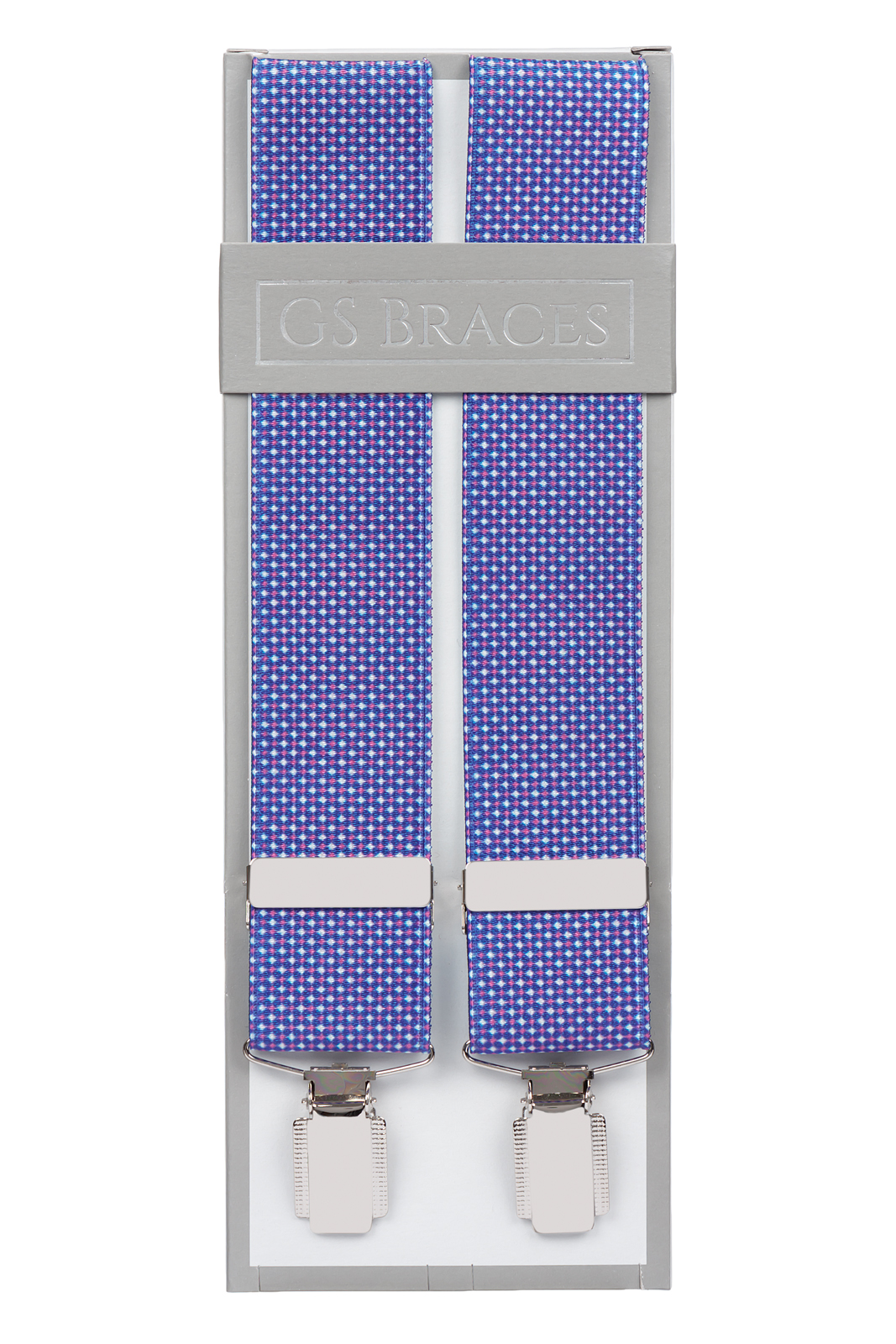 2. Colourful Paisley Braces With Silver Clips Available in Blue and Pink, White or Beige
The popularity of paisley pattern braces never fades. We are delighted to add to our range these X shape paisley braces which clip on to the suit trousers with silver clips. Having two clips to the front and two clips a at the rear these X braces are very popular at weddings. We sell these paisley suspender braces in plus size lengths, so we can cater for the groom and all the groomsmen whatever their height and build. Available in blue and pink, white and beige.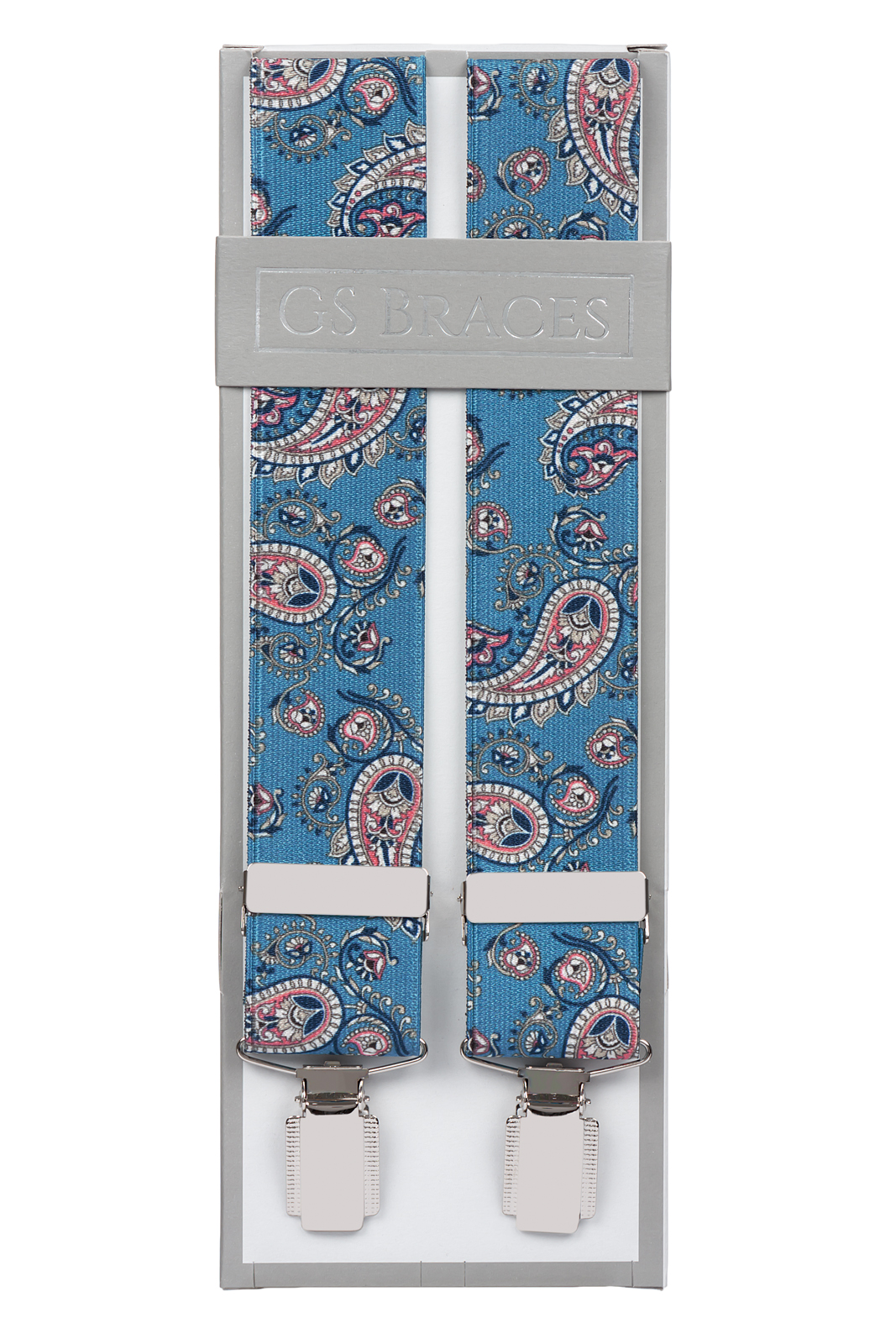 3. Torch Pattern Braces Available in Black or Grey
These patterned trouser braces are available either black or grey. We offer these torch pattern suspender braces in plus size lengths up to 52 inches long. This traditional design makes these a versatile pair of braces which can complement a wide variety of suits, perfect for formal office wear. The X divider at the rear is metal to give a smart finish but also can be adjusted to best fit the wearer. Torch Pattern Braces for Trousers Available Here
4. Country Braces With Stags, Gun Dogs and Ducks Available in Black or Brown
As we head towards the season for country pursuits our country braces may be just what you need. These clip on X braces are available in black or brown and have stags, dogs and ducks on them. Silver sliders allow for adjustment of length of the braces for a secure comfortable fit. Available in three lengths up to 52 inches long. Remember to refer to our mens braces size guide to assist ensure your correct size Country Braces Available Here
5. Pink Floral Trouser Braces – Also Available in Blue
Last but in no way least are these pastel floral braces perfect for either men or women. Using a 35mm wide braces elastic with pink flowers and equipped with four silver colour clips at both front and rear which fasten securely to your trousers. Perfect braces for weddings. Pink Floral Trouser Braces Available Here