New Lines Added To Our Range of Menís Braces For Trousers & Handkerchiefs
5 May 2019 | Admin
Mens Trouser Braces & Hankies
We are pleased to announce that we have recently added a selection of new designs to our range of mens braces for trousers by GS Braces. All our trouser braces are made in Britain using quality braces elastics, leather and strong clips. All our new designs are available in extra long sizes.
1. Plain Braces For Men With Gold Clips
The first of our new range after many requests from customers is our plain braces for men with gold clips. This new range of braces is available currently in four colour options including black, navy blue burgundy and dark grey. The strong gold braces clips provide a secure grip to the waistband of the trousers and the gold braces sliders enable the wearer to adjust the length to ensure a comfortable fit. The metal X back at the rear also can be adjusted to suit best suit the wearers preference. These braces with gold clips are very popular for weddings and those men who want to coordinate their look when wearing other gold accessories.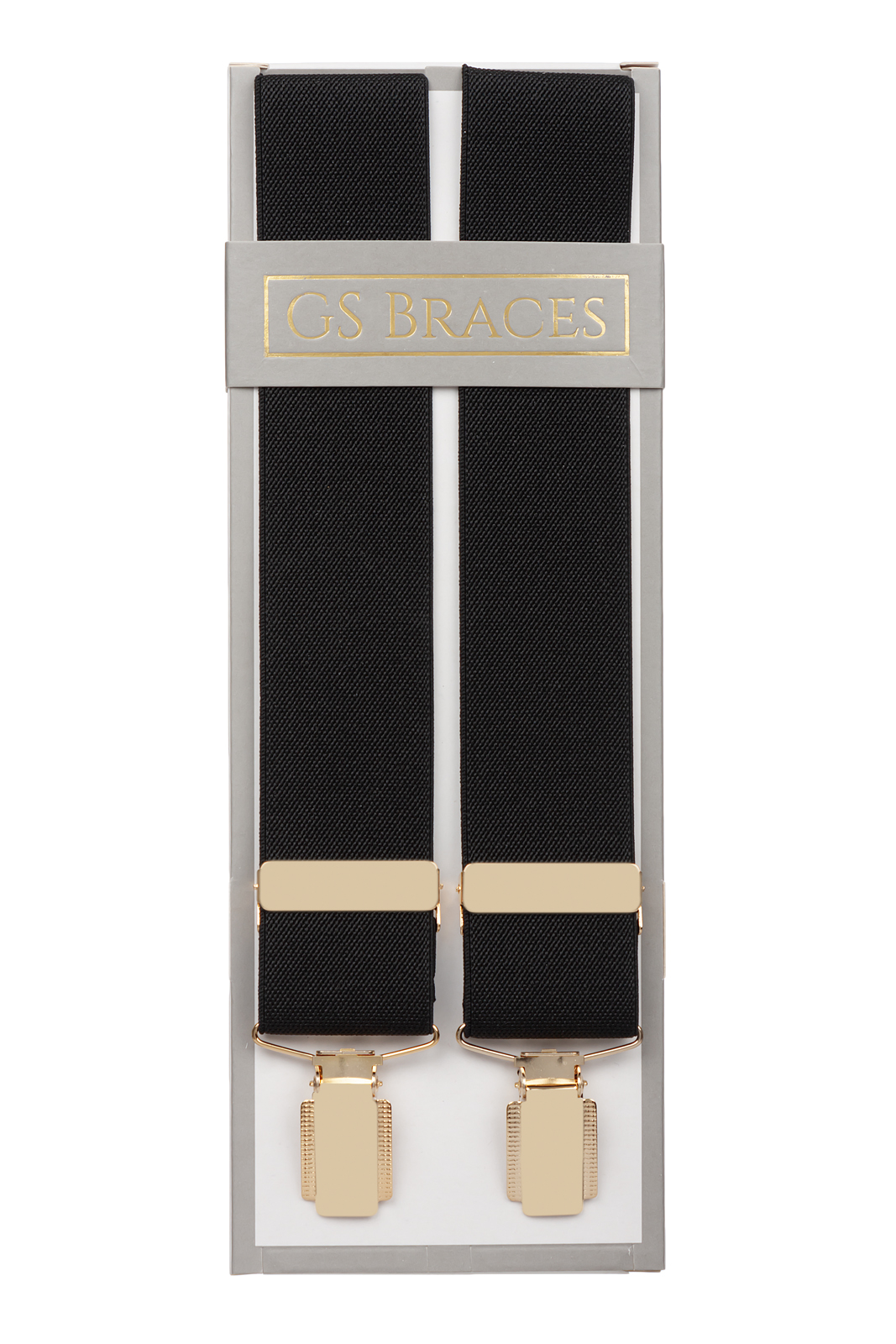 2. Y Braces With Silver Clips
New to our plain colour GS Braces range are our Y braces with feather edge silver clips. These clip braces are currently available in four colours including light grey, black, navy blue and white. Having two clips to the front and just one clip at the rear these Y trouser braces again are very popular at weddings. We sell these suspender braces in plus size lengths, so we can cater for the groom and all the groomsmen whatever their height and build. The leather divider at the rear is stitched to the elastic to give a smart traditional shape and finish. Y Back Clip Braces Available Here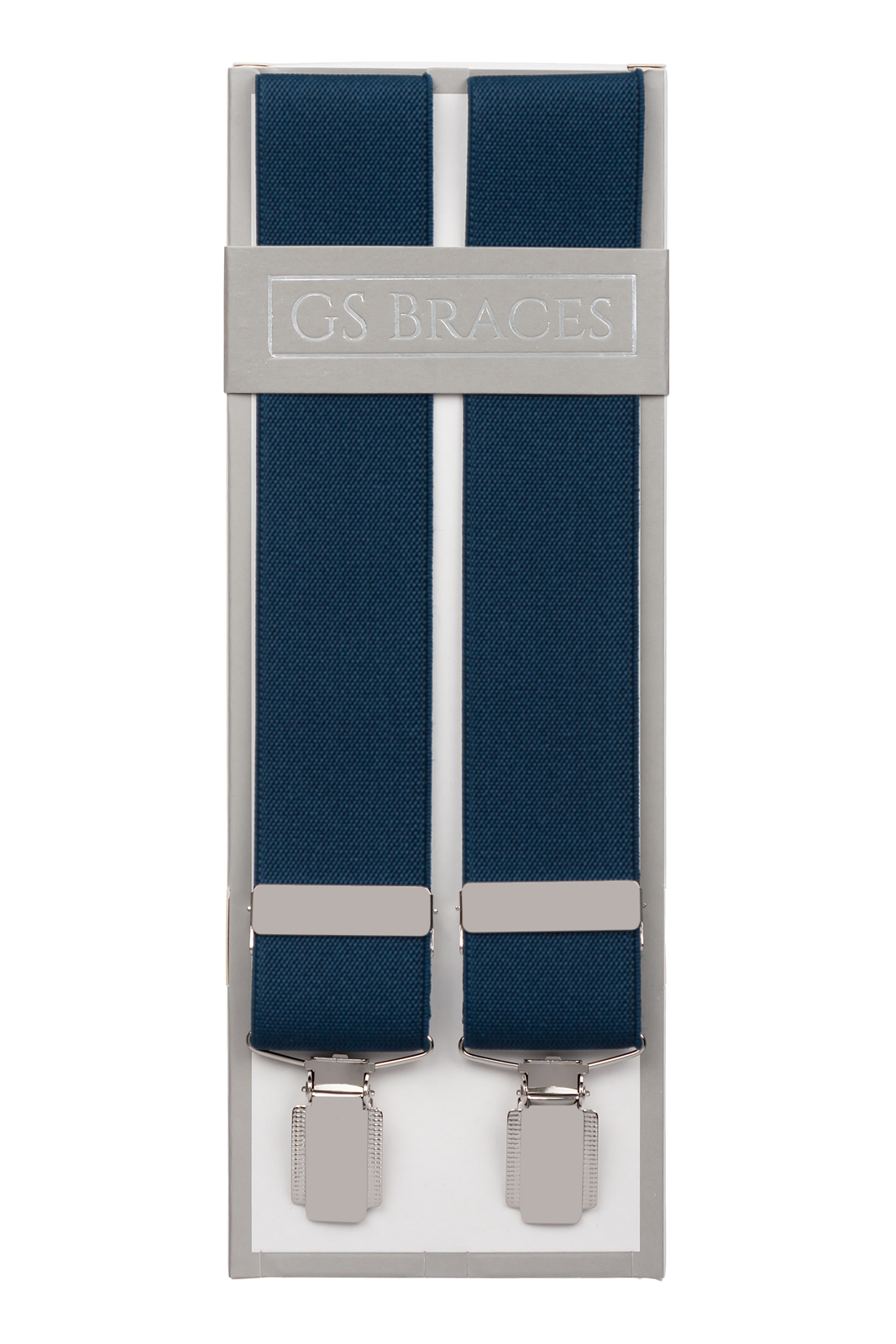 3. Flying Ducks Trouser Braces
Our country sports braces have always been popular, and we are pleased to add this pair of dark green braces with flying ducks, country pheasants and birds to our shop. These country braces are X back in style and have gold clips and sliders to allow full adjustment for a secure comfortable fit. Available in three lengths these novelty country braces are sure to be a popular choice. Flying Ducks Braces Available Here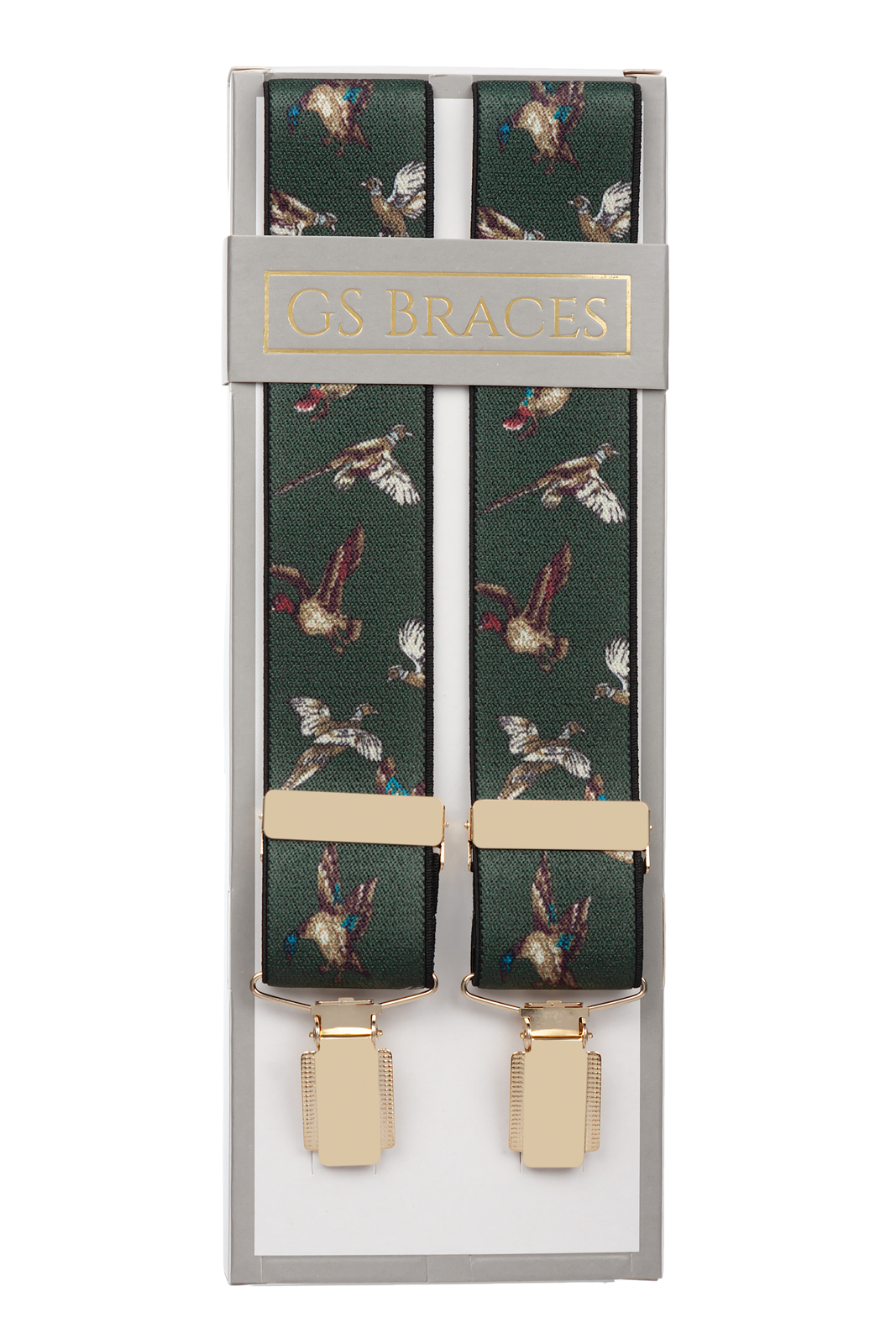 4. Hunting Braces with Leather Ends
Our hunting braces with clips have always been popular. We are pleased to now add to our range of GS Braces our hunting braces with leather buttons ends. These hunting trouser braces are available in brown or green and are Y shaped having a stitched leather divider at the rear. The leather button ends are tan and made for a good quality real leather and will attach to buttons on the trouser waistband (Buttons not provided). There are two pairs of leather runners at the front and one pair at the back. Together with the gold colour sliders these braces are fully adjustable and available in our standard generous 44 inch length as well as in plus sizes. Hunting Trouser Braces with Leather Ends Available Here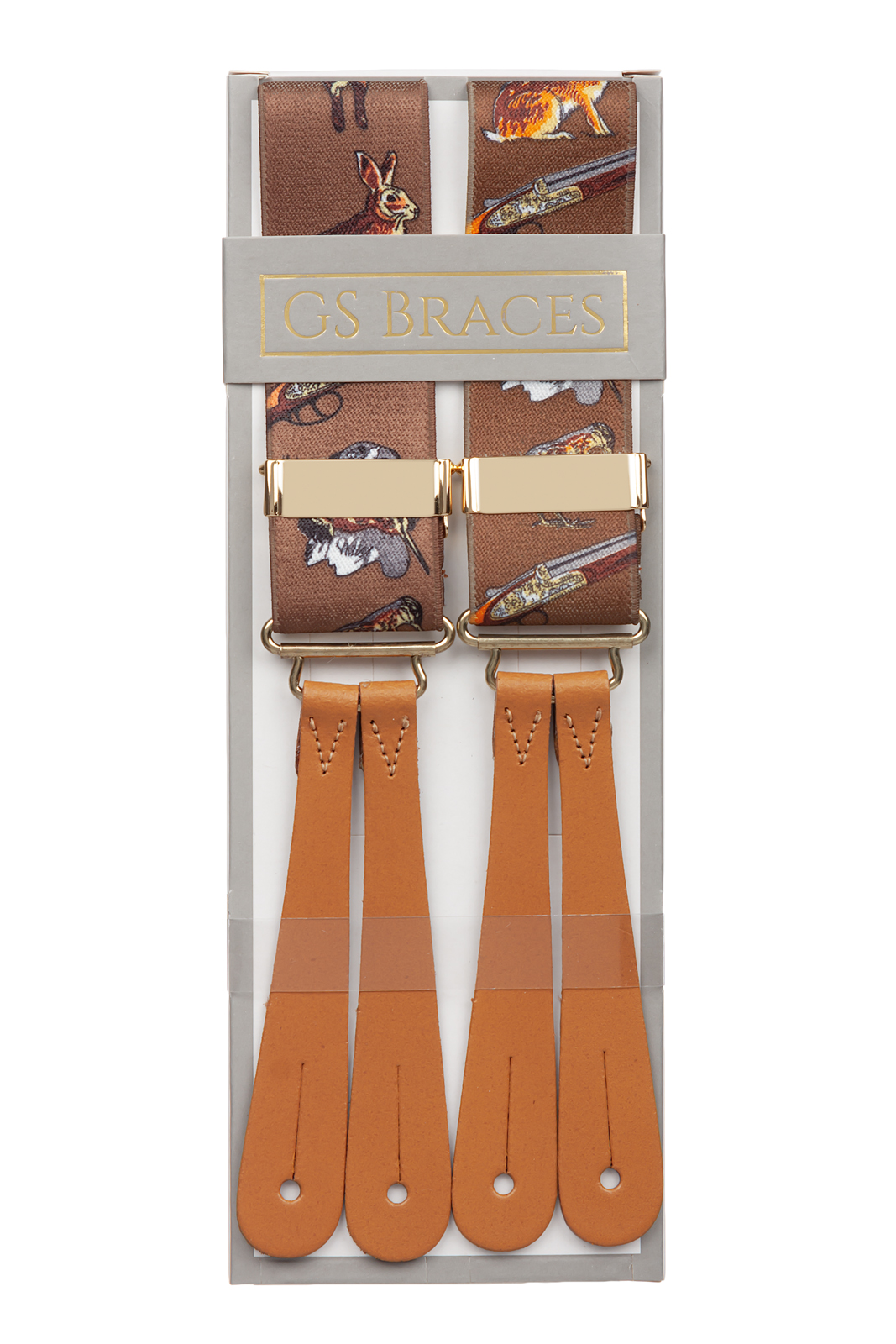 5. Tartan Braces in XXXL Plus Sizes
5.Our tartan braces for men are available in four colours including black and grey, blue and green, red and finally burgundy and blue. We have added to this range by now offering these colours in plus size XXXL. These braces are cut to 56 inches in length and we suggest are suitable for tall men of 6ft 4 inches and over or shorter people of larger build around 4XL jacket size. Please refer to our trouser braces size guide for further assistance. Always remember if in doubt to choose a longer pair of braces for men, as they can easily be adjusted smaller using the slide adjuster whereas a shorter pair can only be made longer by over stretching the elastic and having an uncomfortable fit. Tartan Braces Available Here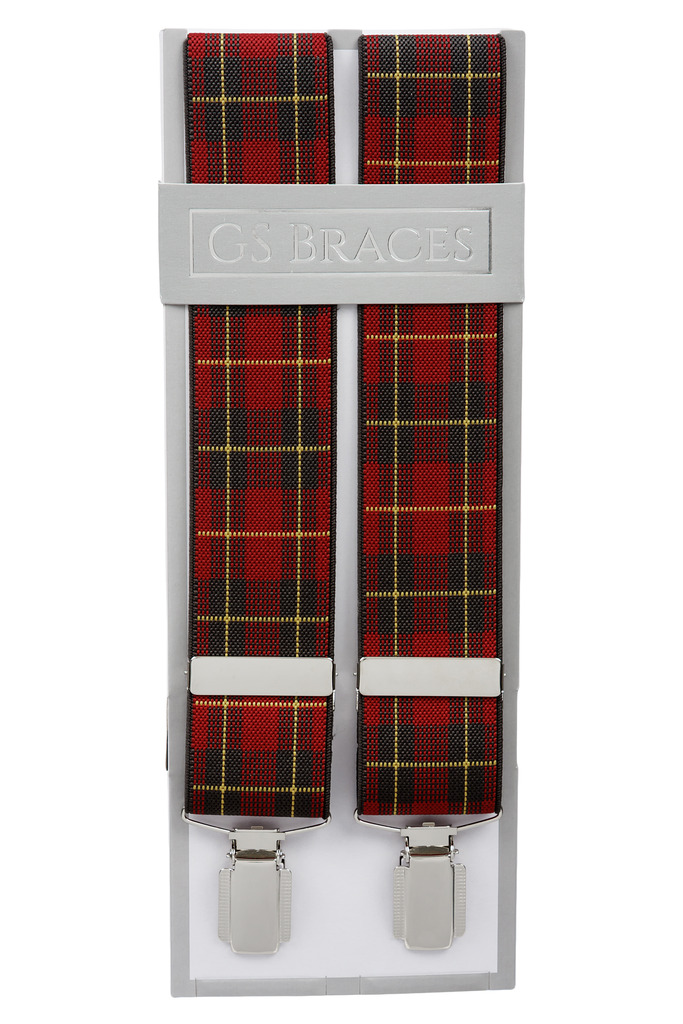 6. Piano Keys Trouser Braces
Finally, our music themed piano key braces are sure to hit a high note and will be a perfect accessory for a night at the proms or a musical event. Very smart in white braces elastic with black piano or keyboard keys these X braces have 4 strong clips and a silver metal X back at the rear. Using the silver slide adjusters these music trouser braces are fully adjustable allowing the wearer to use them confident of a secure and comfortable fit. Piano Keyboard Braces Available Here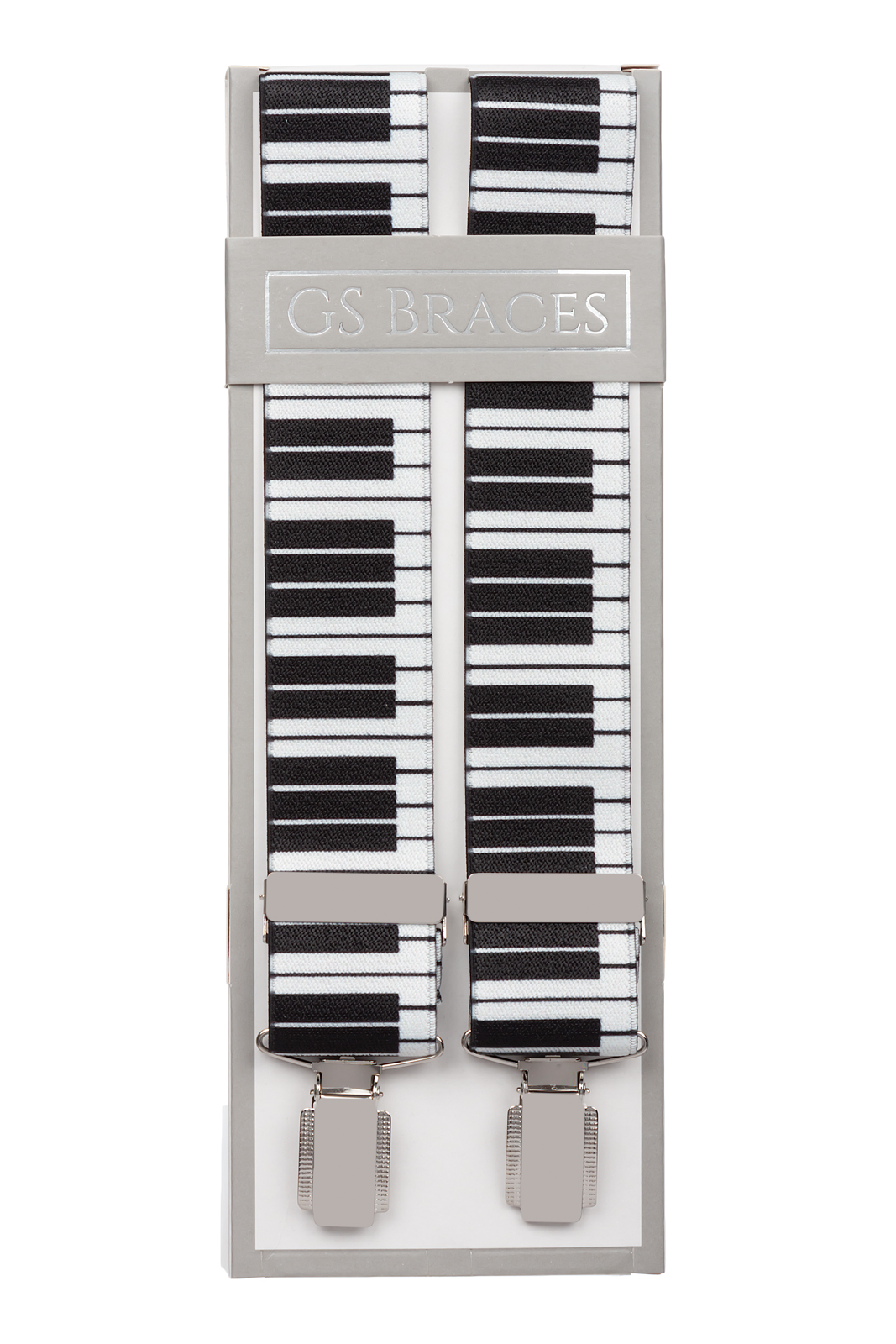 Men's Handkerchief Gift Sets
In addition, we have expanded our range of hankies for men. These twin pack hankies by Dalaco consist of two white cotton handkerchiefs, each one embroidered with a design. These handkerchiefs are made from 100% cotton and are machine washable. We have added five new handkerchief sets to our range as follows;

1. Rugby Handkerchiefs; This twin pack of white hankies are embroidered with a brown rugby ball and the word Rugby on each individual handkerchief. A fabulous gift perhaps for Fathers Day?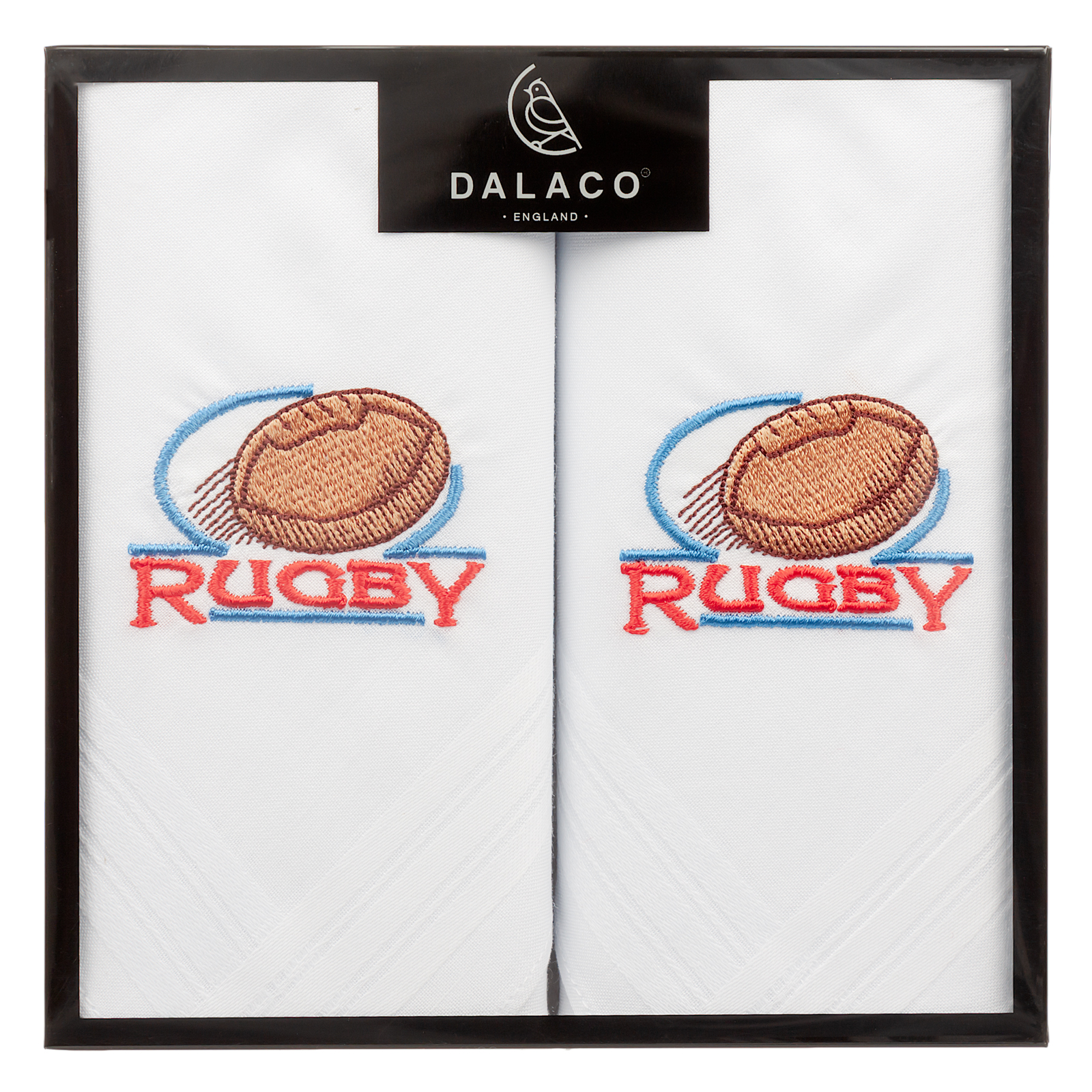 2. Football Handkerchiefs; These white hankies for men are embroidered with a black and white football on each cotton handkerchief. A fabulous sport themed accessory for a fan of football.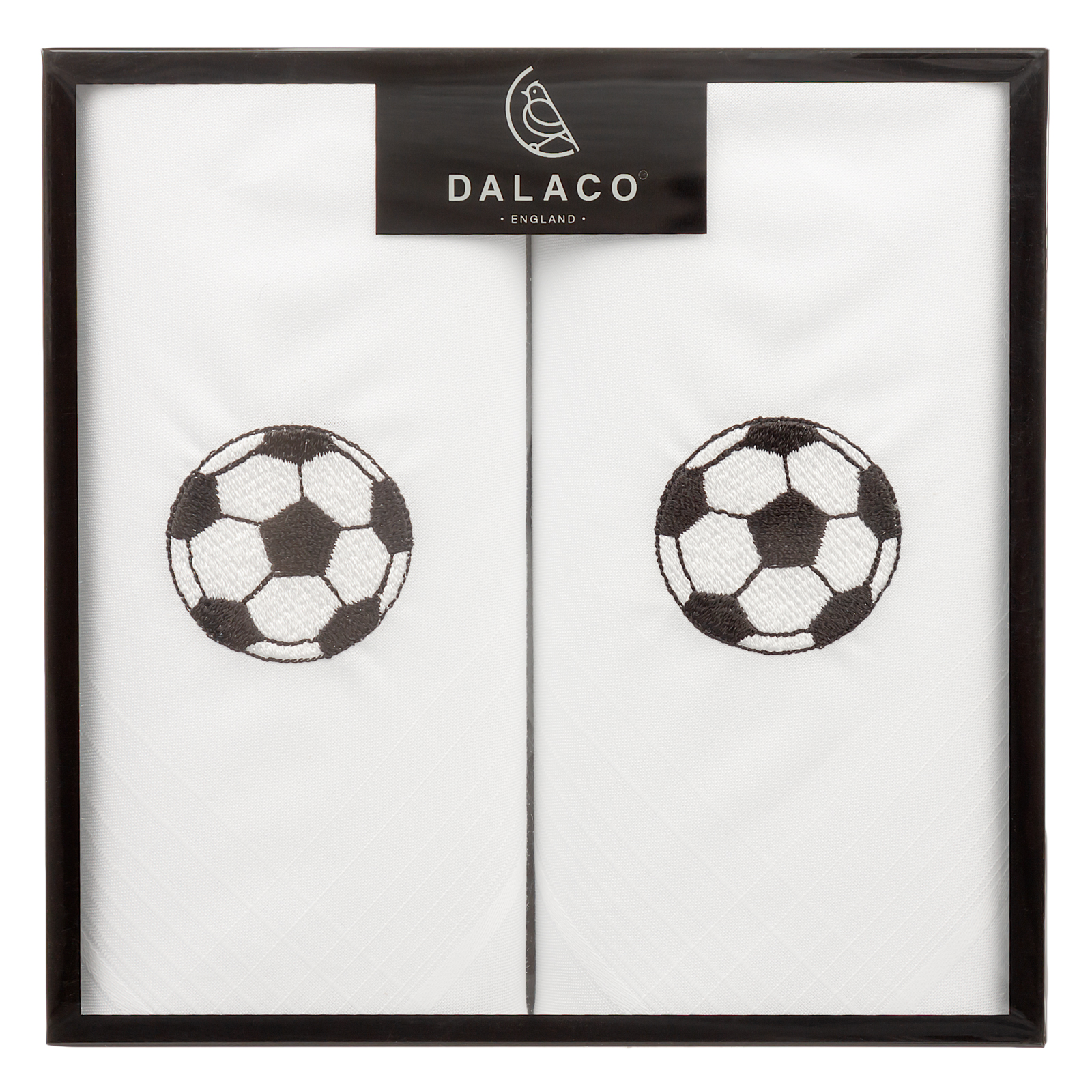 3. Classic Car Handkerchiefs; These 100% cotton handkerchiefs are embroidered with a green classic car. Very popular for a keen driver or car enthusiast.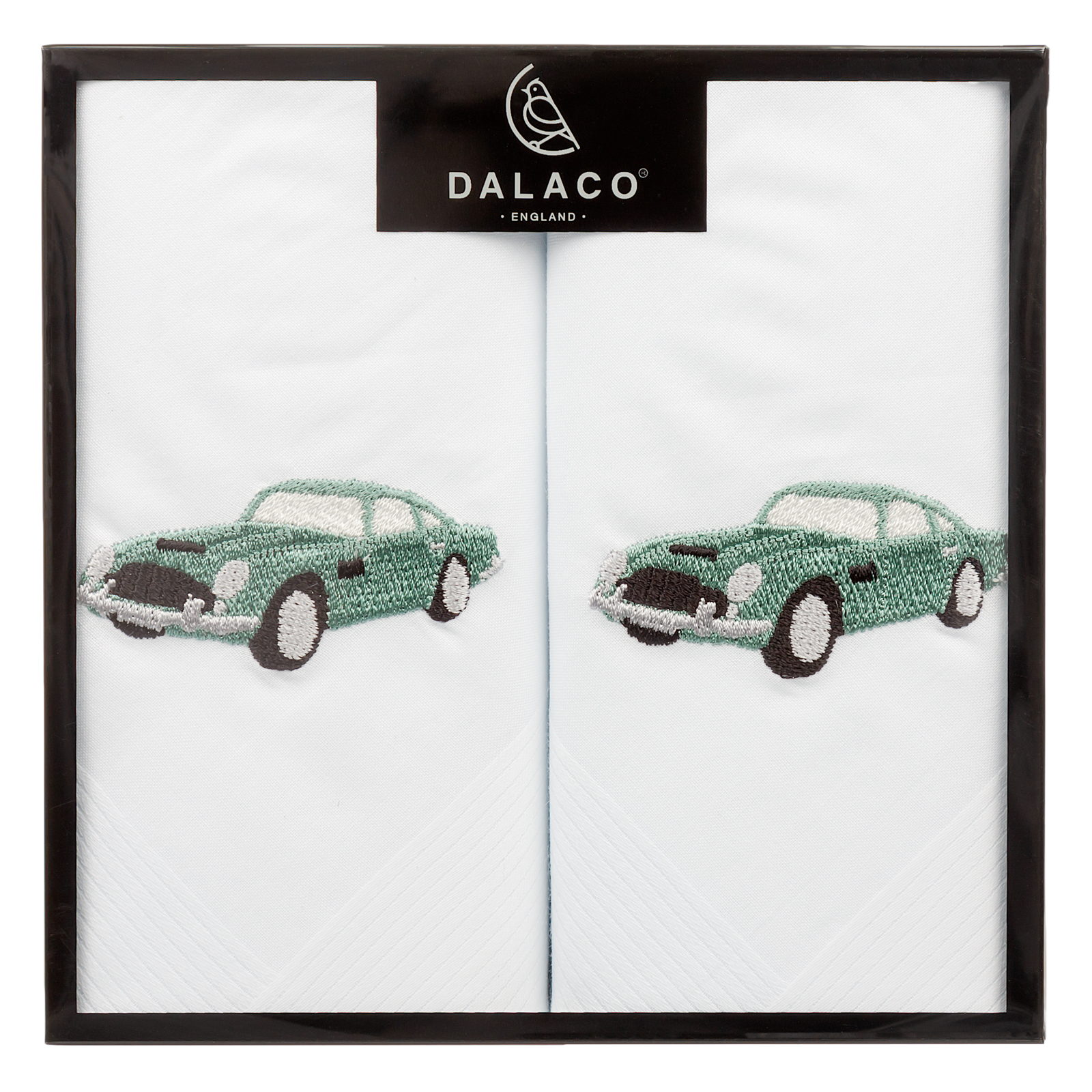 4. Sailing Yacht Handkerchiefs; These nautical handkerchiefs for men will make a super gift for anyone who loves sailing. The hankies are embroidered with a colourful sailing yacht together with billowing sails and flags on the mast.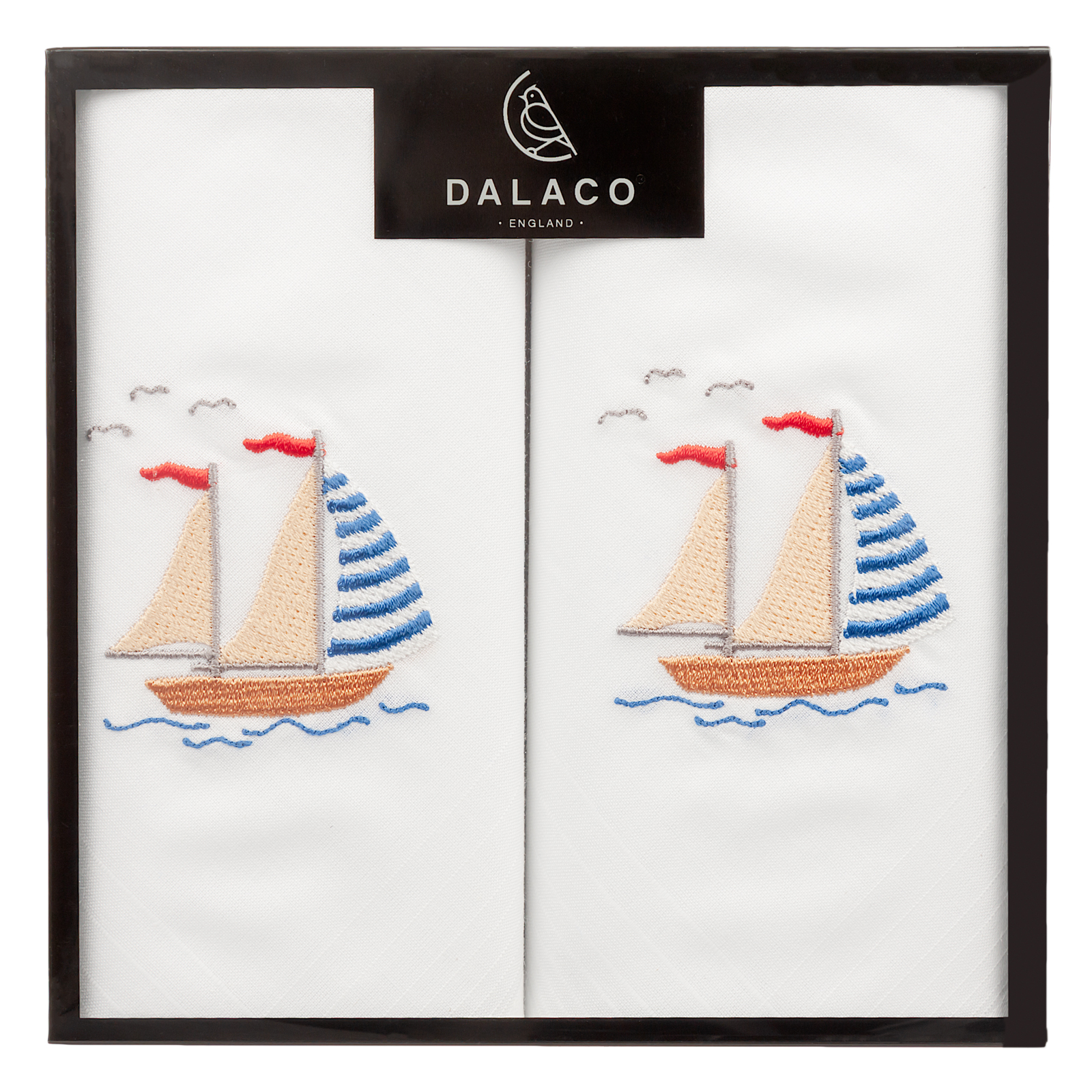 5. Cricket Handkerchiefs; These set of white cotton handkerchiefs have a cricket stump, a cricket and cricket ball neatly embroidered onto each. A fabulous gift idea for him?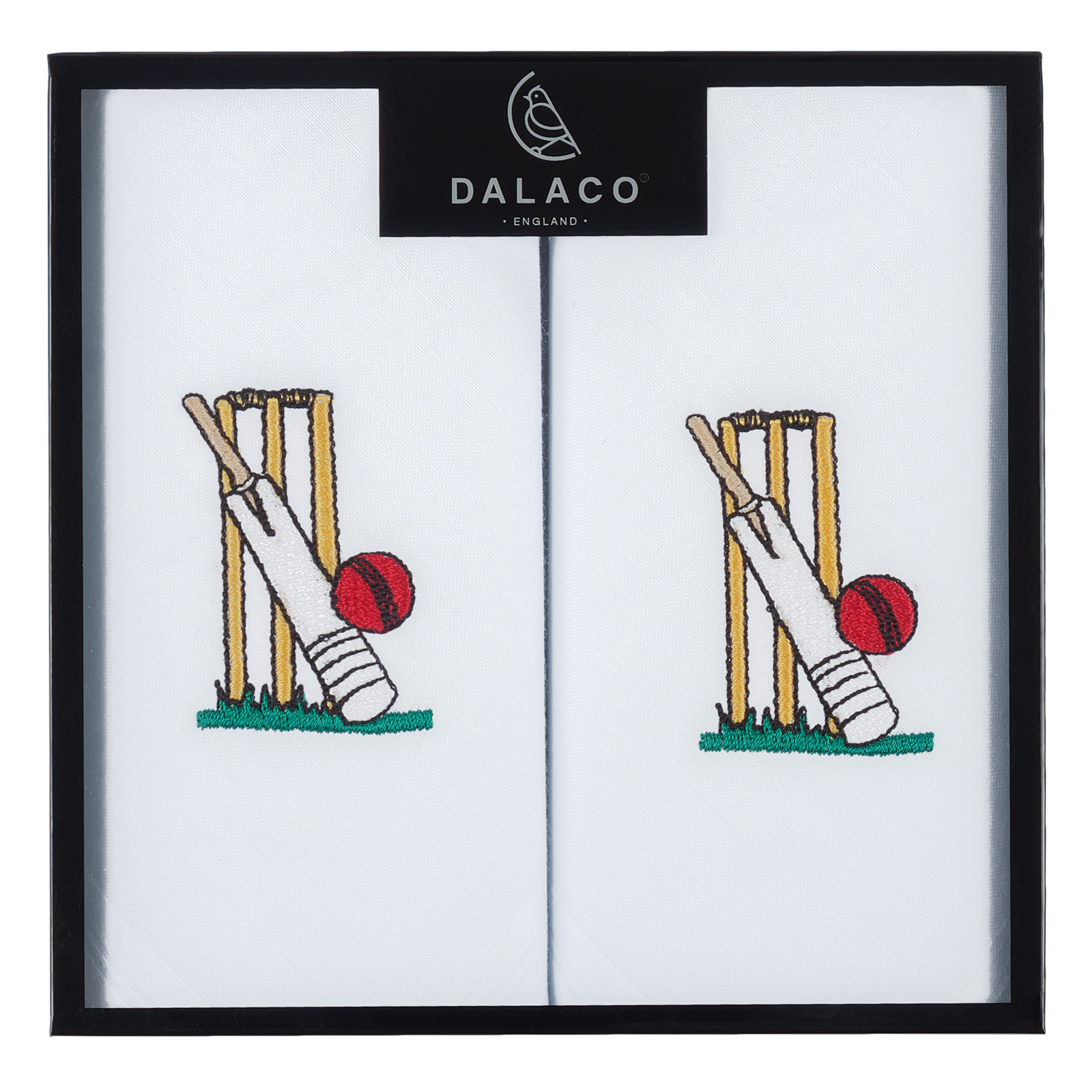 Handkerchiefs Gift Sets Available Here »
We hope that you have found this article interesting and helpful, keeping you updated with recent new additions to Gents Shop.