Menís Patterned Braces Versus Plain
19 June 2019 | Admin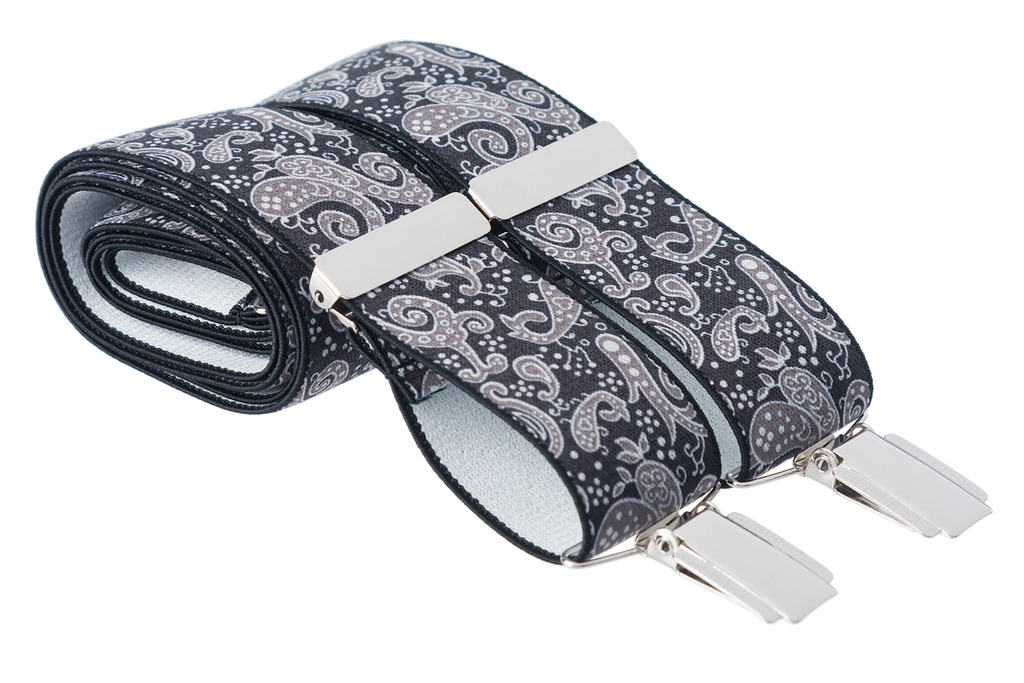 Patterned Braces or Plain Braces?
If you looking to buy a pair of men's braces but are unsure which to choose, look no further than our GS Braces at Gents Shop. We have numerous plain and patterned styles available to suit every occasion.
Trouser braces or suspenders are normally covered by your jacket but that doesn't mean you can forget about pattern or colour. Remember if you wear trouser braces with leather ends to coordinate with your shoe colour and if they have clips, coordinate these with your outfit including jewellery.
Braces patterns have not changed much over the years but the colours available are expanding. Patterned braces work best with plain ties or solid patterned ties. If for example you have a plain light blue tie you may opt for a pair of paisley pattern braces with a hint of light blue in the pattern.
Classic paisley braces are always a firm favourite, particularly by guests attending weddings. We have several paisley designs ranging from a very small paisley to a large paisley design. Our skull paisley braces also make a popular pair of fun wedding suspenders available in blue or black.
Other men's patterned braces include men's polka dot braces. Our polka dot navy braces with either white, green, yellow or red spots are always a favourite. They match well with a blue suit and add a splash of colour to coordinate with a favourite tie and / or pocket square. The size of the braces spots vary for very small dots to large spots. Our braces with white spots (large) are available in blue, red, or black all with classic clips.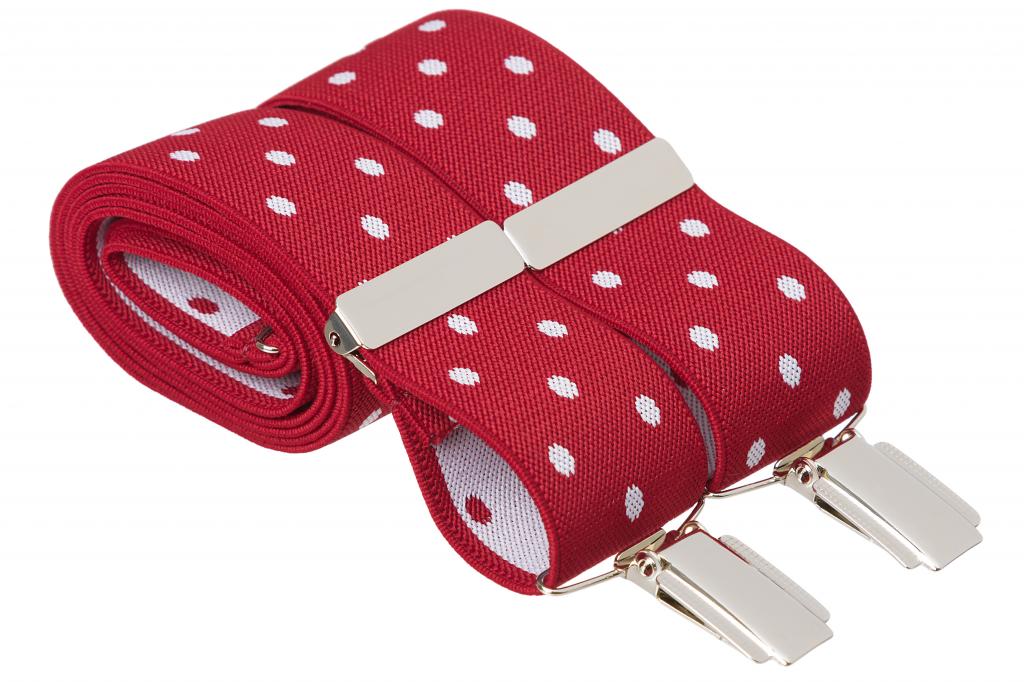 Striped braces are always a good choice when in doubt about colour choice. The basic background colour and then a hint of a different colour in the stripe together with a smart clip or leather end are a very useful accessory for a gent's wardrobe. The vertical stripe on the braces also adds the illusion of length to the upper body.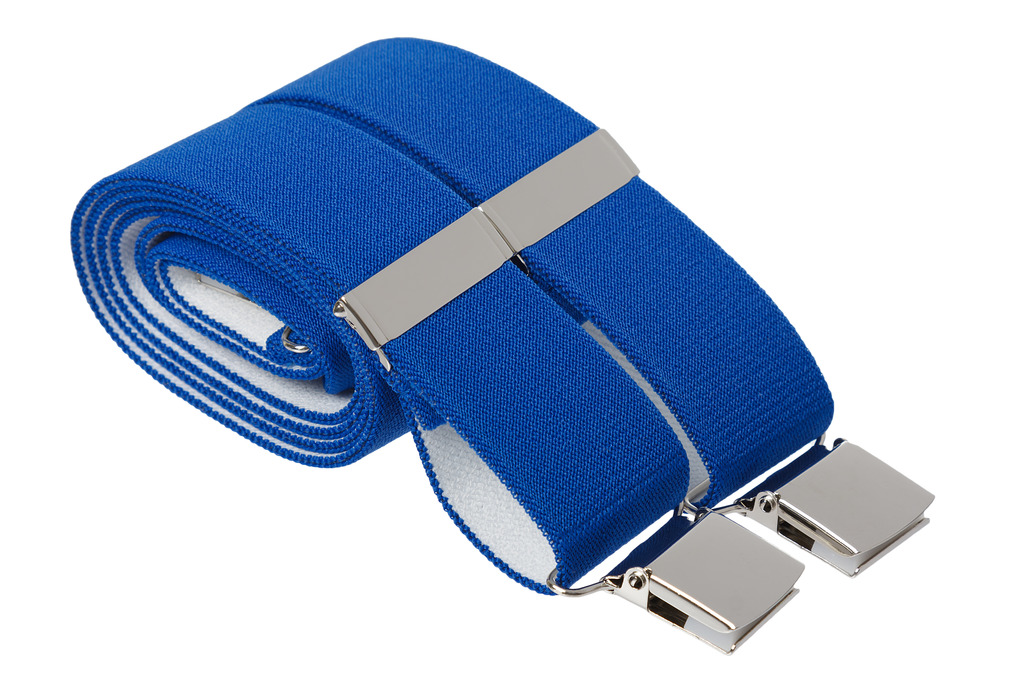 If you are looking to buy plain braces we have them available in every colour of the rainbow and more. Plain coloured braces do not have to mean boring. If its plain black braces you are searching for we have plenty of different types to choose from, however if you are wanting add colour to match with a tie or shirt we have numerous other colours to choose including pink, purple, orange, yellow, royal blue to name a few.
We stock around 30 different shades of colourful braces for trousers all available with different clips and some available with traditional real leather button loops. Our plain designs vary in the type of elastic used and the type of clip used or leather end. Our wide braces for trousers are 35mm in width compared to our slim braces are 25mm wide.
Our extra strong trouser braces are available in over 15 plain colours and have heavy duty braces clips. They are 35mm wide and the elastic is very strong and thick. This type of strong grip mens braces are very popular to wear with jeans.
Our lighter weight wide braces for men with 35mm width, are available in 19 different colour options with silver feather edge braces clips and 4 colour options with gold feather edged clips. If leather button end braces are preferred this 35mm wide braces elastic is available in 9 different colour choices. These plain coloured braces are often worn with suits or at weddings by the groom and groomsmen.
Personal style, occasion and seasonal colours all will be a factor in your choice of trouser braces suspenders.