Men's Braces Frequently Asked Questions
28 August 2018 | Admin
Men's Braces - Frequently Asked Questions
An increasing number of people are wearing trouser braces or trouser suspenders either as their normal day to day attire or on special occasions. This Frequently Asked Questions guide to mens braces is intended to assist in the decision when choosing a pair of braces to wear or which to give as a gift.
Are suspenders better than belts?
Belts, especially those with large buckles, dig in at the waist which is particularly uncomfortable for the larger man when sitting down. Also, belts do not allow flexibility for movement. Trouser suspenders or braces are available in different lengths and are fully adjustable to ensure a comfortable fit whatever your shape or height. This ensure that your trousers are held in the correct position, so allow the trouser leg to correctly above the shoe. Trouser Braces also add a vertical length dimension to the eye so can make a person look slimmer.
Do you wear a belt with braces?
No. The function of a belt is to hold up a person's trousers. The function of trouser braces suspenders is the same. You do not need to wear both.
Why are suspenders worn?
Trouser suspenders are worn primarily to hold up a person's trousers. This could be due to personal preference or when a trouser belt would not be appropriate due to the occasion or for personal health reasons.
Are suspenders supposed to match your trousers?
Suspenders don't have to match your trousers. A consideration may be if a tie is being worn, a man may choose to wear plain braces suspenders with a patterned tie and vice versa.
What do you match suspenders with?
Shoes – When wearing trouser suspenders with leather ends, the colour of the leather end should be matched to the wearers shoe. Therefore, if you are looking for a pair of trouser suspenders to wear with black shoes, choose black leather end suspenders and with brown shoes, suspenders with brown leather ends.
Other Accessories and Clip Colour – Braces clips are available in gold or silver coloured metal. If the user was to wear the braces with a shirt, tie and cufflinks it may a consideration to use the same colour metals if possible. When wearing gold clip braces wear a gold tie clip and gold cufflinks and if wearing silver clip braces wear a silver tie clip and silver cufflinks.
How Do I adjust the Length of my Braces?
Slide adjusters are found on most braces, which enable you to change the length of the braces to fit you. The slide adjusters are usually the same colour as the clips usually either gold or silver. As a guide when you have finished adjusting the braces the slide adjuster should sit mid chest height. If the slide adjusters look too low once you have your braces fitted it may be that you need to buy extra long braces.
How Do I Know What Size Trouser Braces To Order?
If you have never worn trouser braces previously it is best to measure yourself prior to ordering. Simply place a flexible tape measure or piece of string at the back of your trouser waistband at the point where you would attach the first clip. Run the tape measure or string up over the opposite shoulder as if following how the trouser braces would lie. Then take the tape measure or string down to the front of your trousers at the point where you would clip your braces to your waistband. Finally check what the measurement shows on the tape measure or measure the string if you used that against a ruler or rigid tape measure. This is the minimum length of braces you need for a comfortable fit.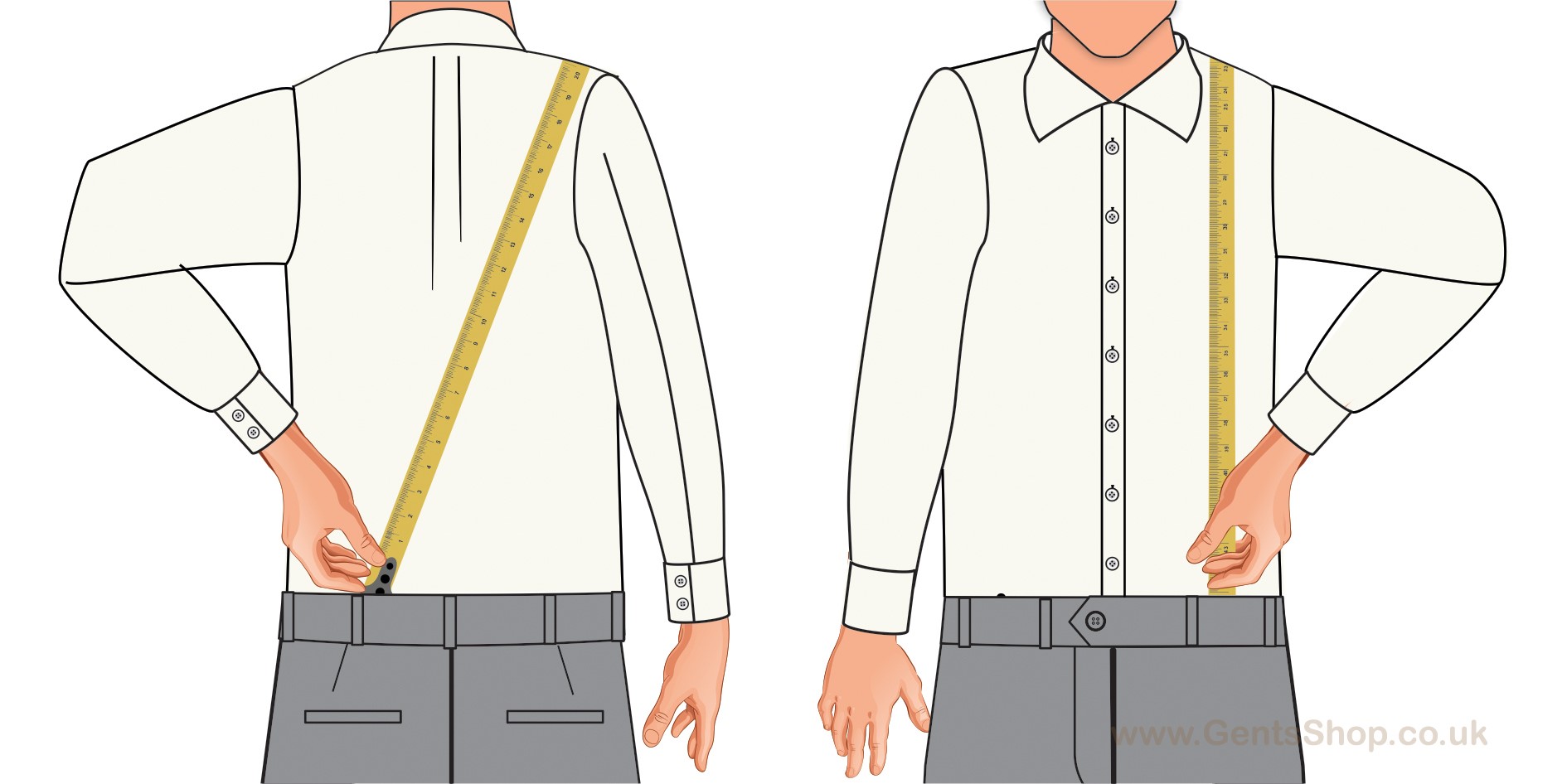 We offer trouser braces in the following lengths. Some braces are available in all sizes but in some designs we offer a more limited size selection.
Small - 40 Inches Long
Standard Size - 44 Inches Long
XL Size - 48 Inches Long
XXL Size - 52 Inches Long
XXXL Size - 56 Inches Long
If in doubt, choose a longer pair of trouser braces as they can be easily made smaller by use of the slide size adjuster, whereas a shorter pair can only be made longer by stretching the braces material uncomfortably longer.