3 Wedding Tie Ideas to Wear as a Wedding Guest
24 June 2022 | Admin
3 Wedding Tie Ideas to Wear as a Wedding Guest
Invited as a guest to a wedding in 2022? Why not freshen up your suit with a new tie for the special occasion!
We have put together a few ideas below to help in your decision.
Floral Ties for Weddings
Flowers are always popular at weddings, not only in the brides bouquet and at the service but in the wedding guests outfits. They add a fresh colourful look to the proceedings. Floral Ties Available Here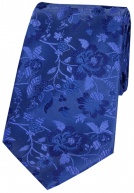 Paisley Ties for Weddings
Paisley patterned ties are also a popular accessory at weddings and they are available in many shades and styles from vintage bold designs to more modern styles. Paisley Ties Available Here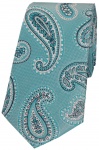 Plain Ties for Weddings
A wedding guest can hardly ever go wrong with a plain tie with their suit to add a sleek look to their attire. Perhaps to match a partner's outfit in many shades of the rainbow from dark to light pastel colours. Available in both polyester or silk. Plain Ties Available Here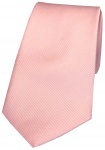 Tie Clips
Remember a tie clip or bar worn between the third and fourth button of the shirt will secure your tie and shirt securely and prevent your tie from swinging about in a breeze or when you hit the dance floor.
Tie Clips Available Here