3 New Colours of Trouser Braces added to our Most Popular Range at GS Braces
13 November 2019 | Admin
3 New Colours of Trouser Braces Added to our Most Popular Range at GS Braces
GS Braces are pleased to announce that we have just added three new colours to our X style clip braces or braces with four clips. We now stock 25 different colours in this design, providing a fabulous choice for our customers. Our braces are British made using only quality elastic webbing and strong silver clips. All have a strong metal divider at the rear, (no plastic) and all are available in big and tall braces sizes. Our braces are suitable for both men and women.
1. Midnight Blue Braces
The first of our new range is our midnight blue trouser braces with silver clips. These very dark blue braces made with 35mm wide elastic. They are available now from our online braces shop. The 4 metal silver clips provide a secure grip to the waistband of the trousers and the slide adjusters allow the wearer to alter the length of the braces to ensure a comfortable fit. These midnight blue trouser braces are available in extra large sizes also including XL cut at 48 inches and also XXL 52 inches. Midnight Blue Braces available here.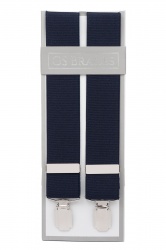 2. Plum Braces
Right on trend for this season, are these plum trouser braces with silver clips. We are delighted to add these clip on braces for trousers to our selection. These X shape plum braces for trousers are made from 35mm elastic. They are available now from our online braces shop. The four metal silver clips provide a secure grip to the waistband of the trousers and the slide adjusters allow the wearer to alter the length of the braces to ensure a comfortable secure fit. These plum braces are also available in extra large size cut at 48 inches. Please refer to our guide on what size trouser braces do I need which explains how to measure yourself for braces if in doubt. Plum Braces available here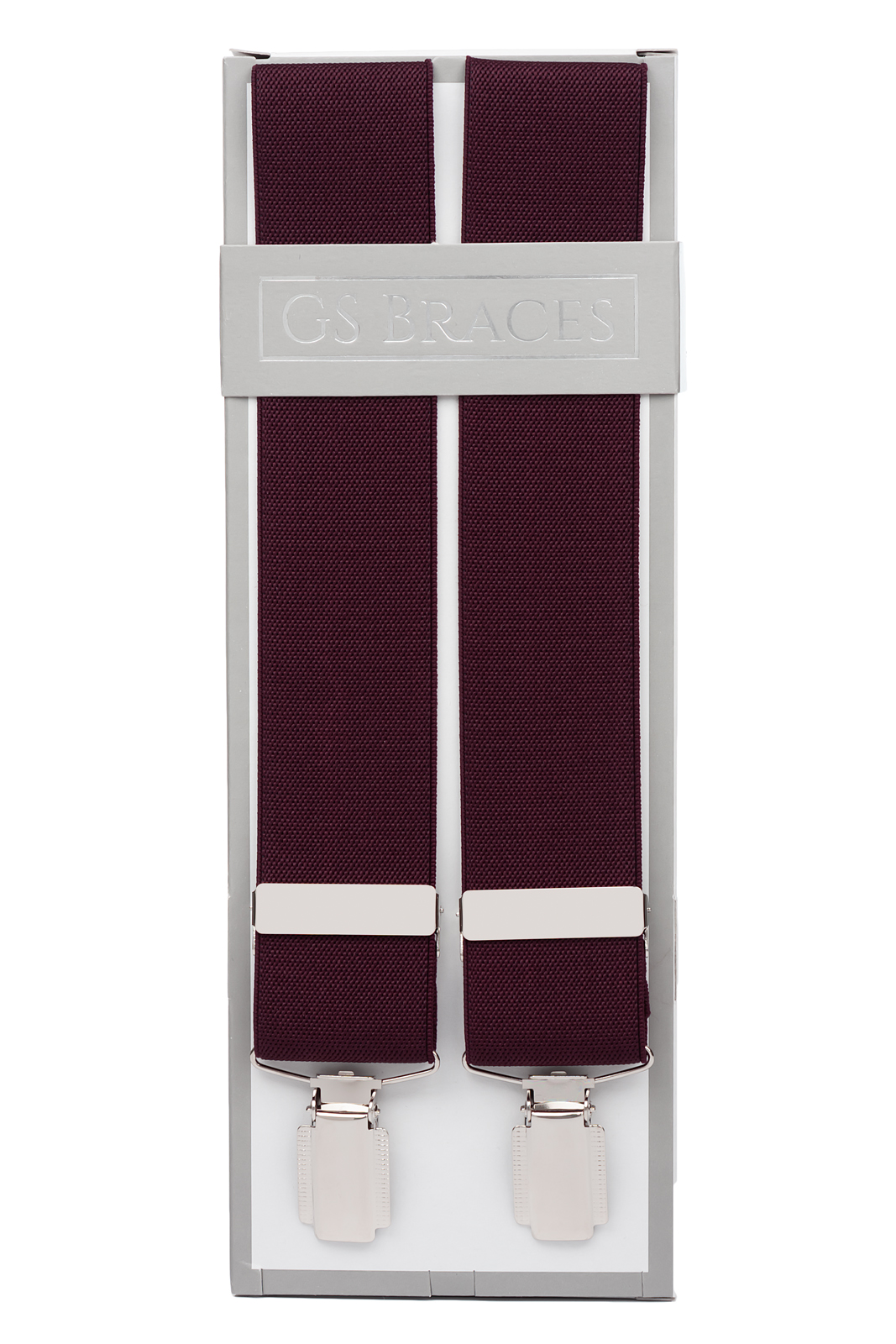 3. Orange Braces
These bright orange trouser braces are perfect for those who like to wear bold accessories and statement. Silver sliders allow for adjustment of length of the braces for a secure comfortable all day fit. Available in two lengths up to 48 inches long. Remember to refer to our braces for trousers size guide to assist ensure your correct size. Orange Braces Available Here